Hacking of Facebook accounts where victims owe money is increasingly commonplace.
This is not just occurring to ordinary individuals, but also to certain well-known celebrities in the entertainment business.

Jaclyn Jose reported on Wednesday, November 23, 2022, that her phone had been hacked, and she advised her friends to avoid anyone who receives a message indicating that she is in debt.
The actress claimed in her first post that the hacker owed a friend of hers P20,000.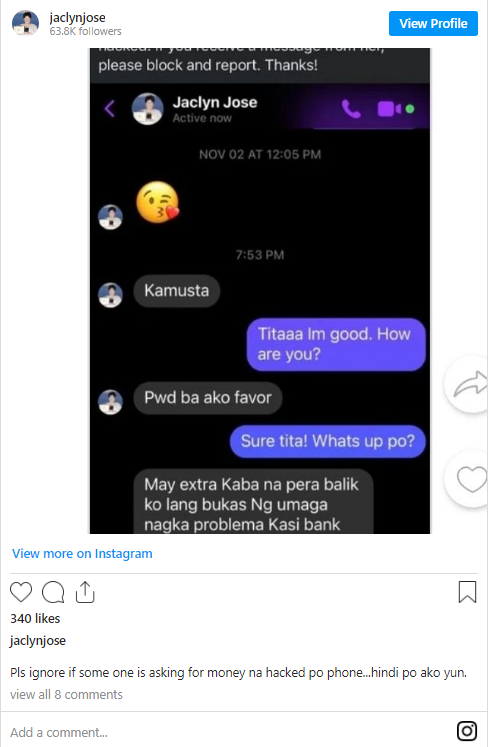 Fortunately, it came quickly, and it was clear that Jaclyn wasn't the one who sent the message and owed her money.
"My phone has been hacked…pls ignore if some one is asking for money d po ako yun," Jaclyn stated.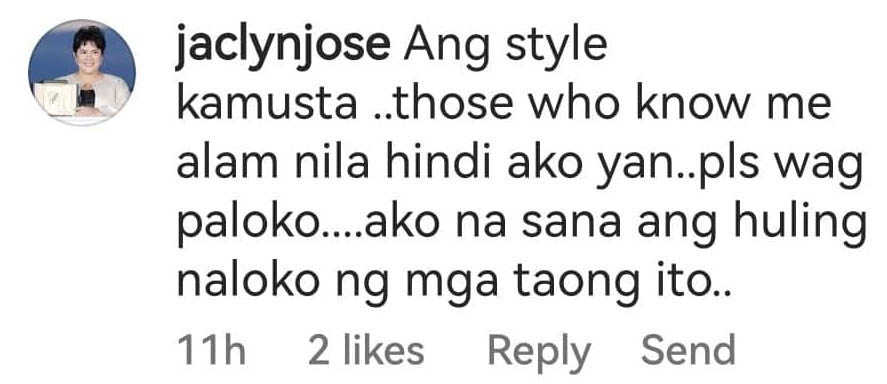 Jaclyn supplied details on what the hacker was doing to steal money from the victims in the comments area of her post.
It is customary to say hello first and then come forward to borrow money.
Those who know Jaclyn, on the other hand, know that she does not really say hello.
"How is the style ..those who know me, they know it's not me..pls don't be fooled….I would have been the last to be fooled by these people..," he stated.
Jaclyn assumed the hacker was also in the sector.
"I think this is from the industry..he knows zoom (meaning he can't video call because he's on zoom…" he said. In another post, Jaclyn stated that the hacker owed money to a colleague of hers, although it was unclear how much.

"Pls ignore if some one is asking for money whose phone has been hacked…it's not me," he said in the caption.
Divine Diza, Zsa Zsa Padilla, was one among the first celebrities to voice out about Facebook hacking.
Zsa Zsa voiced her displeasure with her official Facebook fan page being hacked on November 21 through Instagram.