This Tuesday, there was tension when the demolition order was carried out at a neighborhood in Novaliches, Quezon City. The concerned neighbors brought a modified basketball ring post to block the entrance to their neighborhood on Geronimo Street.
They stated that they do not want the demolition team to enter their homes to demolish them since they have not agreed on the criteria they require.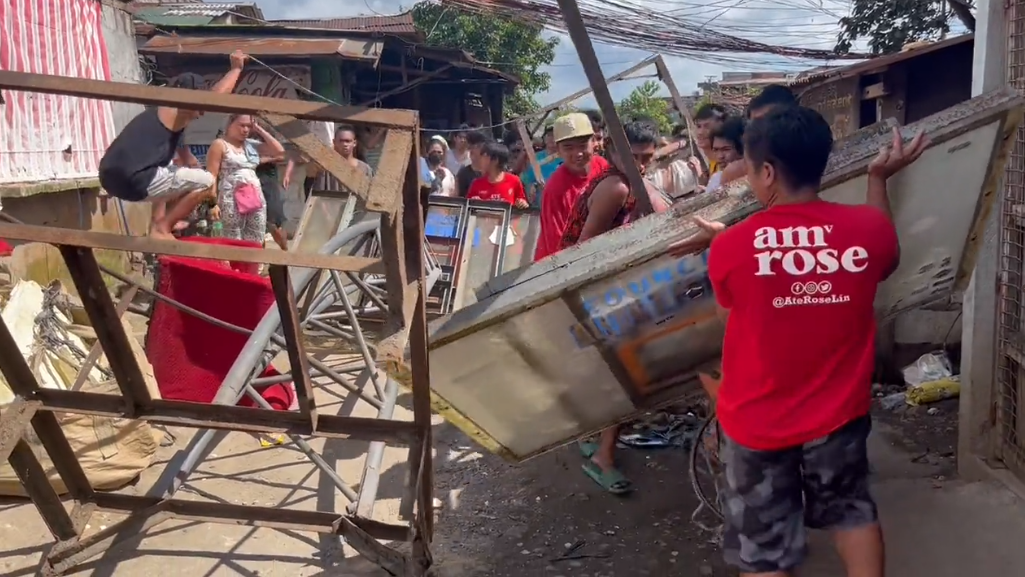 The inhabitants confessed that the property on which they were living did not belong to them and that they were prepared to leave. They do, however, expect to be relocated and given money to start anew.
The residents were first promised P5,000, but once they accepted, the amount was increased to P10,000.
Some people have consented to the P10,000, but there are more than 60 who do not wish to go, including Teresita Baldano, the opposed residents' leader.
"Hindi kami tatanggap ng P10,000. Ang gusto namin 'yong relocation," Baldano explained.
"Nagsikap ako na ipagawa ang bahay ko, tapos gaganyanin lang nila," said Angelita dela Cruz, another resident.
Another neighbor, Cecille Cabugo, is concerned since her husband does not have a steady work.
He also claimed that the P10,000 rent for the new house was insufficient, and that they were unable to transfer owing to the children's academics.
Julio Baldano consented to leave to avoid difficulties, despite the fact that he had lived in the neighborhood for three decades.
"Nagsimula na akong magbaklas kaysa ma-ano pa. Walang mapakinabangan. Mas mahirap," he explained.
According to Carol Bulacan, the assistant sheriff of the Quezon City Regional Trial Court Branch 84, once they have completed aiding those who consented, they would speak with the residents who refused.
More than 100 properties were scheduled to be demolished in 2019, however they were merely postponed owing to COVID-19 and citizen pleas.
The affected residents have also reported the situation to the Quezon City administration, but there has been no action as of yet.
The municipal authority has not yet announced how residents would be helped.