De La Salle-College of Saint Benilde and Jose Rizal University's NCAA Season 98 game was stopped at the 3:22 mark of the fourth quarter on Tuesday at the FilOil Flying V Arena when John Amores of the Heavy Bombers rushed the Benilde bench and hit a number of players.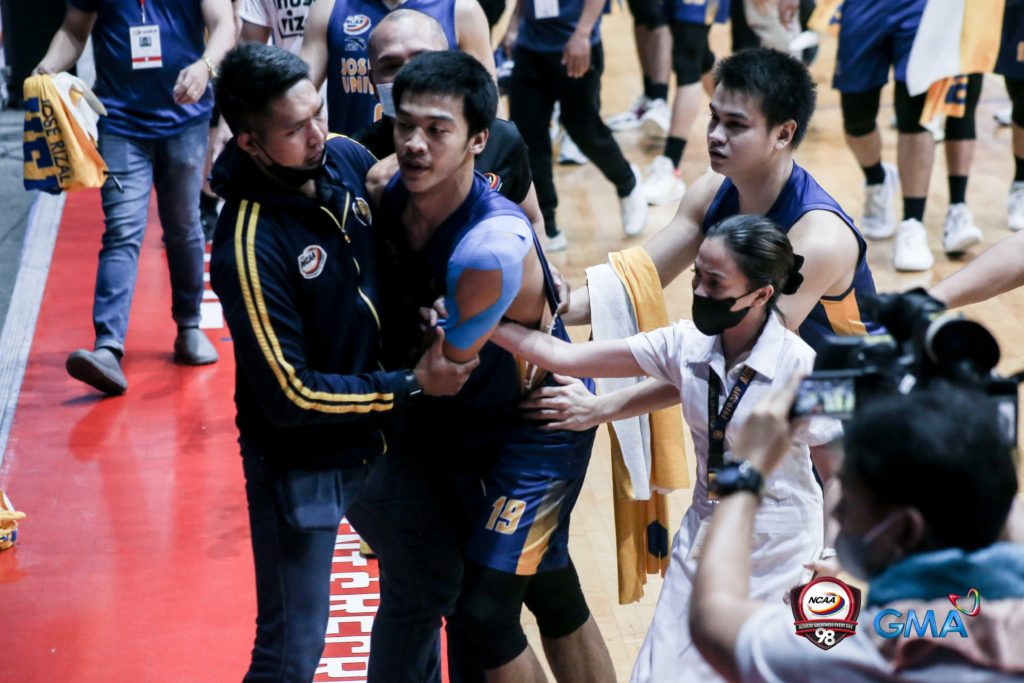 The NCAA Management Committee decided that the game will be over with a final score of 71-51 in favor of Benilde after a lengthy break in play.
"To avoid further escalation of untoward incidents and for the safety of players, coaches, and audience members," the game was stopped.
Mr. Dax Castellano of Benilde and Mr. Paul Supan of JRU, the ManCom representatives from both universities, agreed on the choice.
No penalties had been declared as of the game's conclusion, and more investigations were anticipated.
JRU dropped to 6-7 while Benilde moved to 10-3.
Before the game was stopped, Amores finished with four points on 1-for-12 shooting and five rebounds.