JK Labajo, a singer-songwriter, was photographed with this female, and netizens suggested that she may be his new "buwan."
In 2018, JK released the song Buwan. According to the story in Bandera, the singer-songwriter revealed that the song was inspired by his now ex-girlfriend, model-actress Maureen Wroblewitz.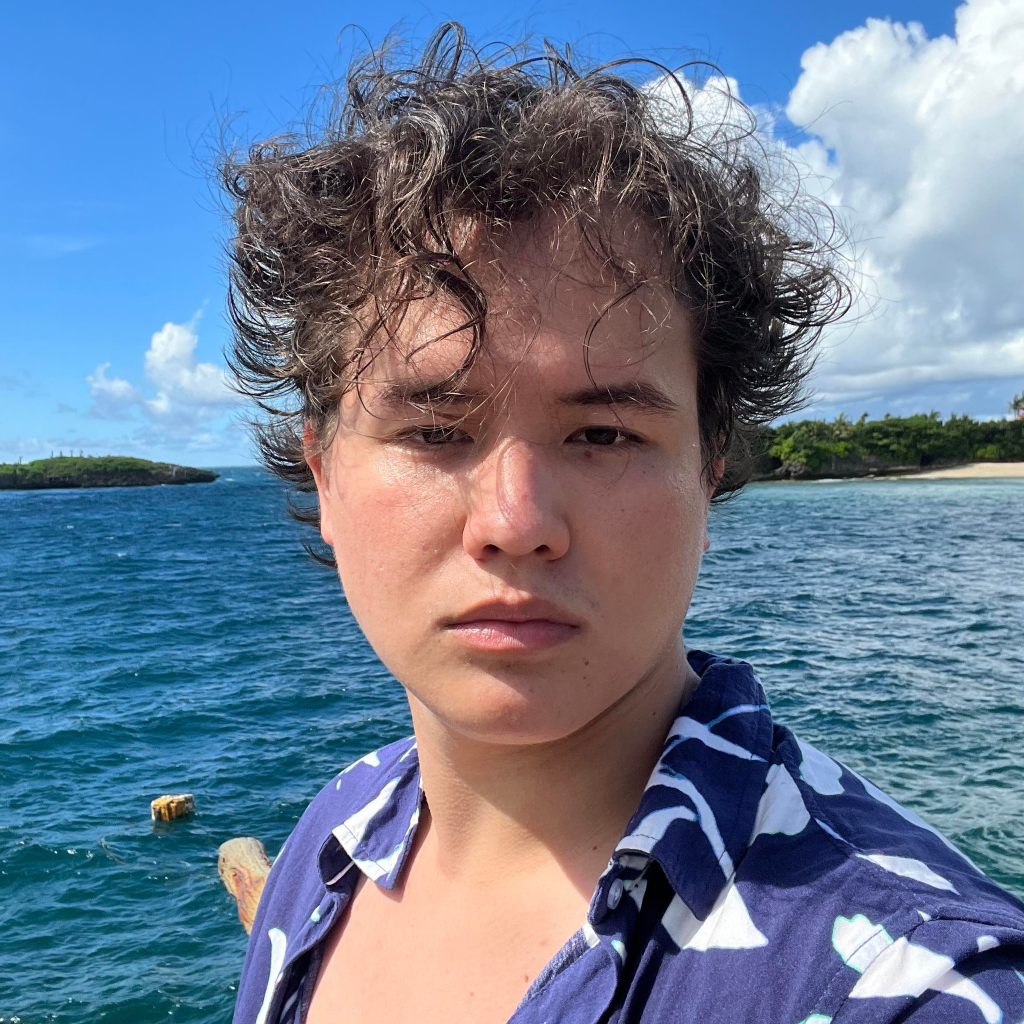 JK and Maureen announced their split in June of this year. However, they both stated that they would continue to support each other's accomplishments.
A recent TikTok video piqued the interest of the internet community since JK Labajo was seen with a girl, sparking rumors that they are romantically involved.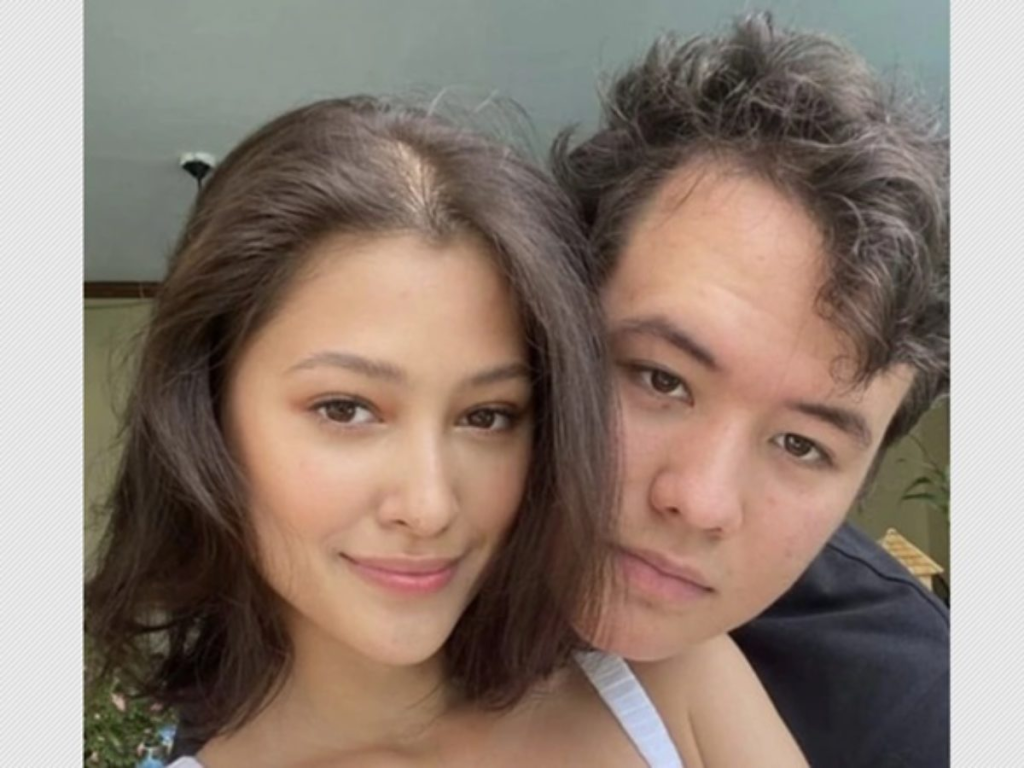 JK collaborated with Dia Maté, a singer-songwriter, on a TikTok video. Dia was struggling not to laugh in the video as JK tried to make her laugh. She captioned her image: "Tried my hardest to keep a straight face."
As of this writing, the video has had 1.4 million views, with over 100,000 likes and almost 2,000 comments. According to one netizen, Dia is now the new "buwan" of JK. On the other hand, others feel that the two singers are simply buddies.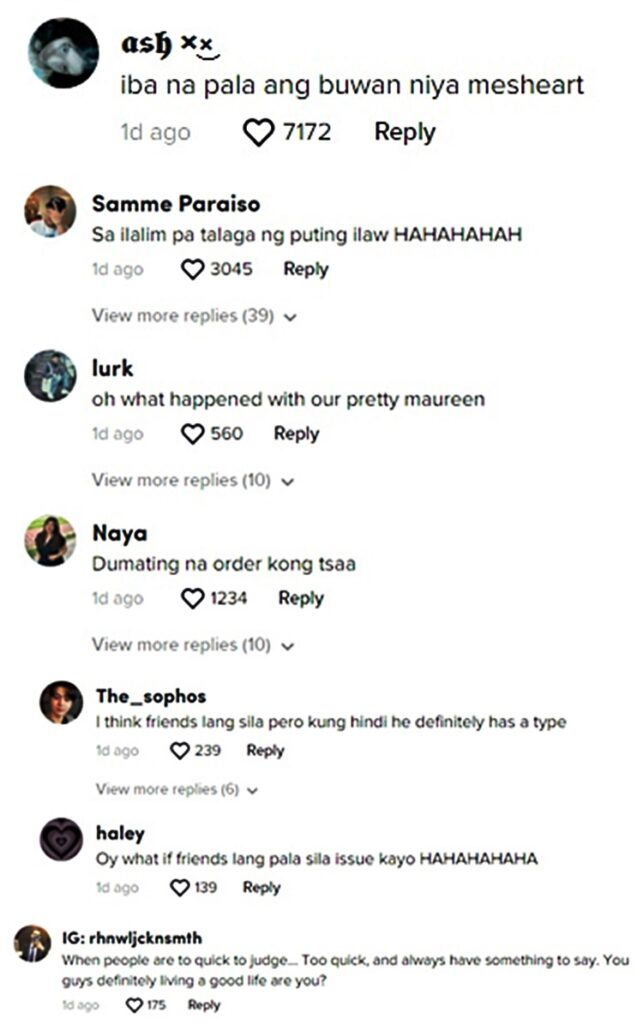 JK commented on it as well. He said, "Mami trending tayoooo [rolling on the floor laughing emojis, loudly crying emojis]." Dia responded to this remark. "Omg mami the chismis [hand over mouth emoji]," she responded.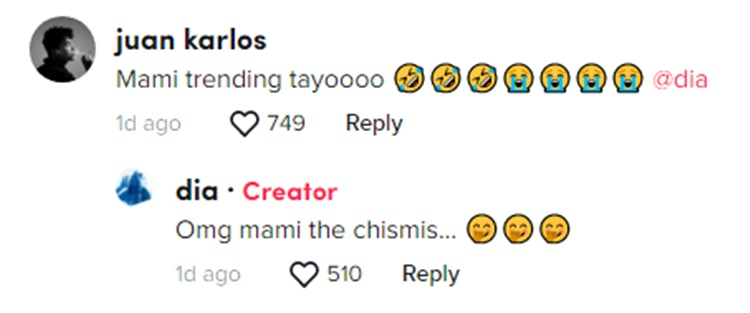 Meanwhile, JK previously stated in an interview that he was able to create 70 songs after he and Maureen split up. He stated that he loved his ex-girlfriend unconditionally. The singer also expressed his wish that the model-actress would be able to realize all of her aspirations and be happy all of her life.