The photograph shared on Khlevin Yambao Hosting and Coordination Services' Facebook Page on September 21, 2022, is eye-catching.
"You are not invited to our wedding," says the wedding invitation.
"None of your business," says the invitation's date.
"Not telling you." Location
There's also an afterword, "Lots of love X."
In the stated post, there is an explanation of the wedding planner, "While this may sound rude or selfish, pero ang kahit anong event po ay pinaghahandaan. Binibilang ang lamesa, upuan, souvenir at pagkain."
It is stated that if an invitee brings another guest, it will take up room, food, and souvenirs.
It goes on to say that a head of catering costs between PHP700 and PHP1,500.
Please, then, "Kung kayo lang ang invited, huwag nang magsama. Ito po ay hindi natin pa-event. Irespeto po sana natin yung event nung couple na for sure ay matagal nilang pinagplanuhan."
If it is absolutely necessary, notify the couple ahead of time so that they can be included in the total if feasible.
Netizens agreed with the post's message: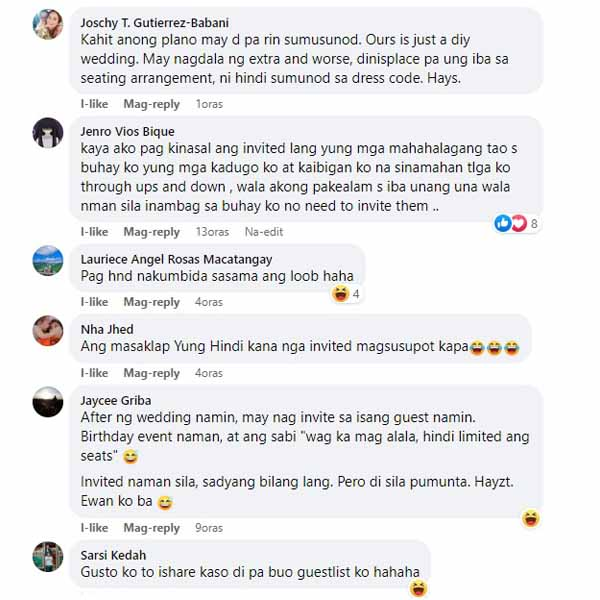 He stated that it was only fair that everybody was invited to attend.
Someone even joked that he was the one who wrapped the food when he came home because he wasn't invited.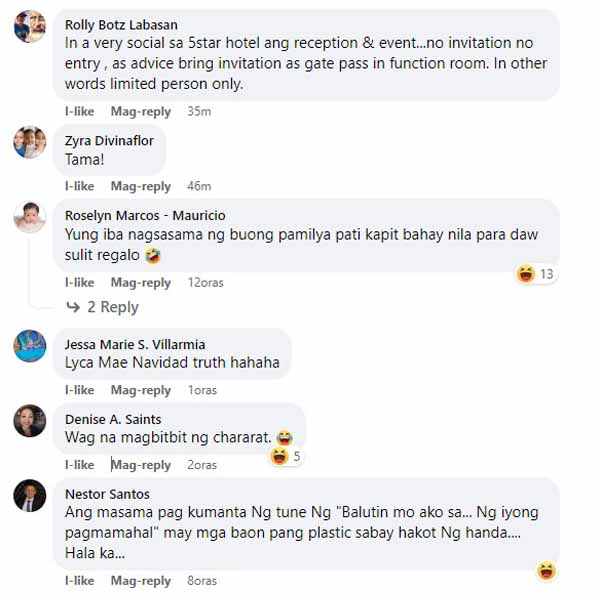 Some people, according to others, feel awful when they are not invited.
The wedding is supposed to feature the entire family.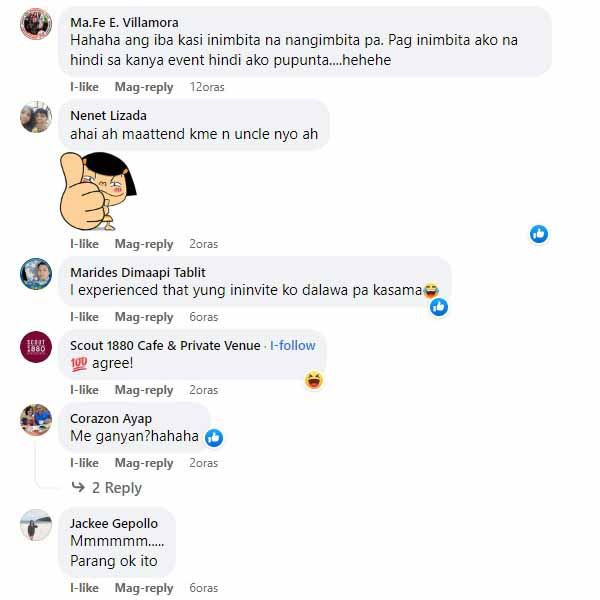 In general, this piece serves as a reminder to individuals who like traveling with a companion.
As mentioned in the post, "Again, hindi po ninyo event ito.
"Igalang ho sana natin yung desisyon nung nagplano, nag-abala at higit sa lahat magbabayad."
And it's difficult for anyone who has been asked to bring a companion, "Unless, may dala siyang sarili niyang upuan at packed lunch, why not?"