Heart Evangelista gives a brief tour of her Primera Klasse x Mark Bumgarner and "the nakaka-artista" vehicle.
The style icon will always give comfort, even while traveling, since she purchased a very expensive and custom-made vehicle.
In her most recent vlog, the fashionista gave viewers a tour of her customized Primera Klasse x Mark Bumgarner van, which has everything you could want and more, including a refrigerator, TV, Bluetooth speaker, DVD player, and powerful air conditioning.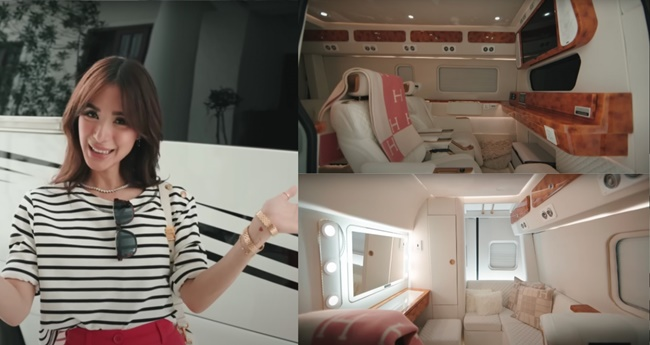 According to a GMA News article, she added that the vehicle is equipped with all of Heart's necessities to ensure comfort during full-time work hours because she and Mark Bumgarner are dear friends and he knows her so well.
"I've always loved having vans because of the nature of my work. We always have long hour hours, from 4 am sometimes to 12 noon the next day. Growing up in showbiz, that's how it was," she stated in her vlog.
First and foremost, Panda, her dog, receives her own bed. According to the story, Heart enjoys playing with the numerous colored lights on the car's top, which has a galaxy design.
It goes far deeper than that.
Heart has a living room in the rear of the van, as well as a cosmetics mirror. Heart also has a closet with a few pairs of shoes and coats for when it wants to be on the road.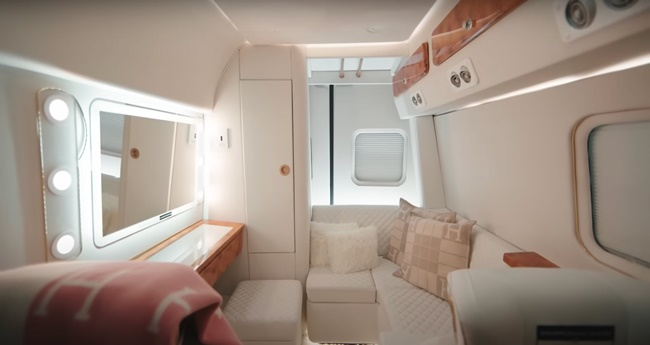 To make the most of the available space, small cabinets were created to keep snacks.
Add to that the fact that the seats could be adjusted via a touch screen panel to give off a first-class atmosphere, as Heart and Mark wished. The quilted leather on the seats was also inspired by Heart's Chanel purses. It also provides massages!
The chair has built-in heating to keep her heart warm because she can't stand chilly temperatures, so she may sleep in comfort at the temperature she prefers with this chair.
In fact, Miss Heart surpassed our expectations in every way.