Megastar Sharon Cuneta said that she personally chose the Lotto numbers she would bet on at a store.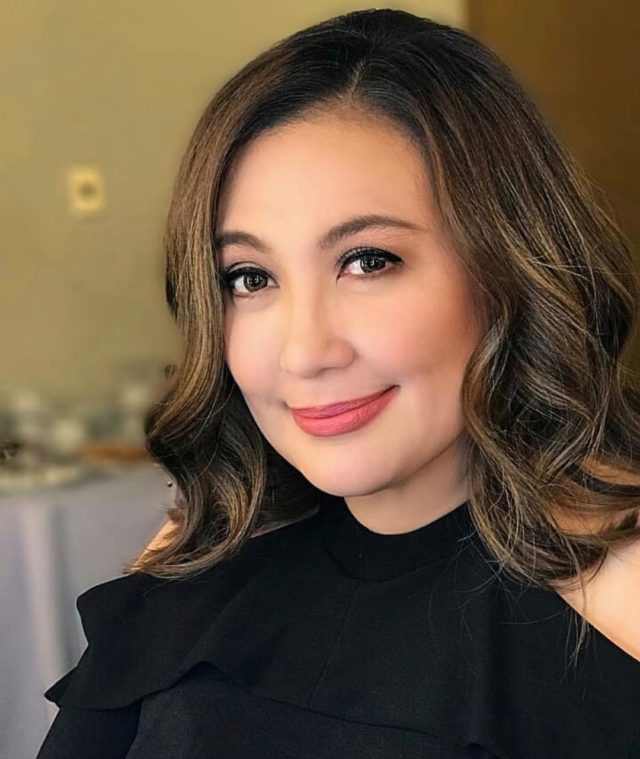 Due to the entertainment break caused by the COVID-19 pandemic, it is Shawie's first significant concert in nearly 3 years. Suddenly, she claimed that she was feeling much better.
For the "ICONIC" concert with Asia's Songbird Regine Velasquez, the singer recently traveled to the United States. She felt unwell after the concert, though, so she was unable to return home right away.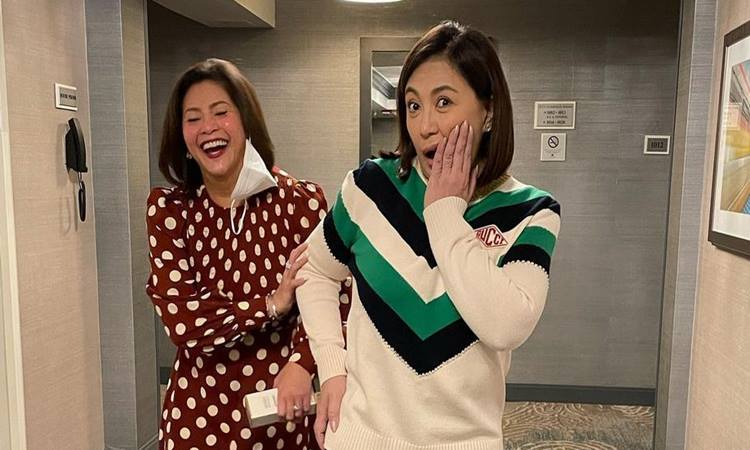 Sharonians were alarmed by her Instagram post. This is because after Sharon and Regine's series of concerts in the United States, Sharon posted her photo with the phrase "sick and baldado."
Sharon Cuneta stated in one of her most latest Instagram postings that she was finally allowed to leave her hotel after being ill. The singer admitted that despite still feeling a little weak, she chose to go for a walk.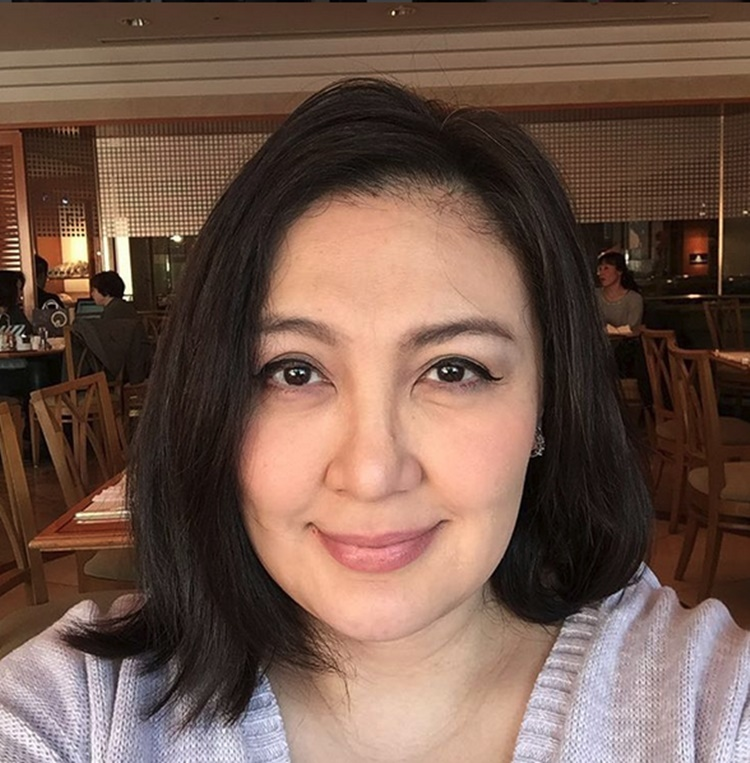 She stated, "Was still feeling a bit weak – til now am not feeling 100% yet – but it was really nice being able to take a walk! Weather was nice."
She further disclosed that while walking by a shop, Sharon Cuneta chose to place a wager on some Lotto numbers. She stated that she had never done anything like this before.
"I bought a Lotto ticket for the first time ever ako ang nagpunta sa store at pumili ng numbers!" the Megastar stated.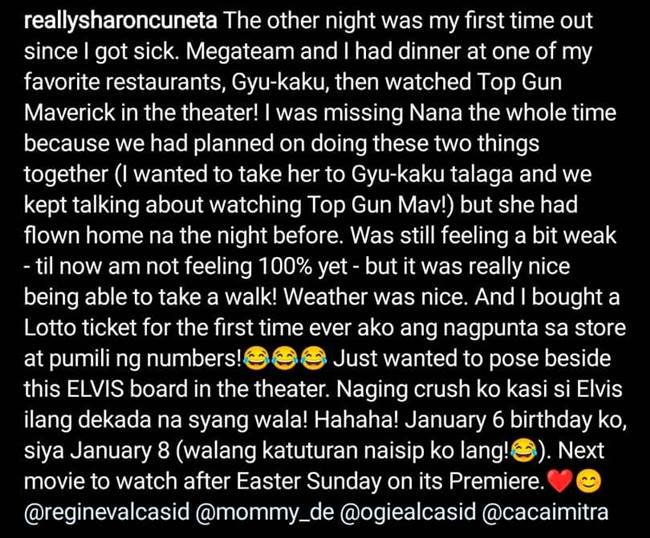 Shawie remained silent regarding the lotto she bet on. In the United States, Powerball and Mega Millions are the two most well-known lottery games.