Bea Alonzo has joined the cast of "1521: The Battle of Mactan," an international film in which she will co-star with American actor Hector David Jr.
The actress appeared in the film's press conference with her co-stars David, Danny Trejo, Costas Mandylor, and Maricel Laxa, as well as the film's director, "One Tree Hill" actor Michael Copon, as shown on producer Francis Lara Ho's Facebook page today, Aug. 5.
History was made today! #1521movie presscon [at] Puerto Princesa City, Palawan, Philippines! With the iconic award-winning Hollywood Latino star Danny Trejo and Philippines movie box office queen Bea Alonzo, together with director-actor Michael Copon, Hector David Jr., Maricel Laxa, and Costas Mandylor, "Lara Ho said.
Copon and David both played Power Rangers in the superhero TV and movie franchise "Power Rangers," with Copon previously playing Blue Ranger and David previously playing Green Ranger.
https://www.facebook.com/778123551/videos/1145123309752239/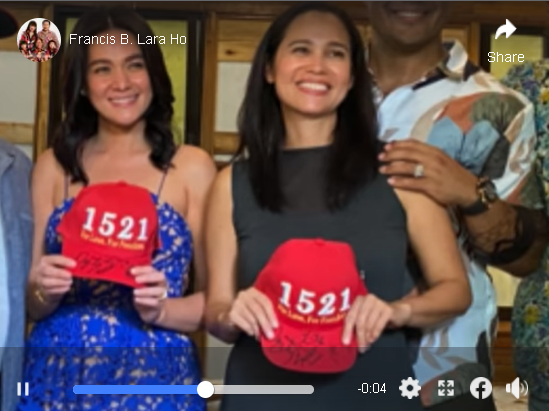 The film "1521: The Battle of Mactan" will be shot in Palawan. According to a tweet from Palawan-based radio station DYPR Palawan yesterday, Aug. 4, the film is being produced by Inspire Studios and will be released on June 12, 2023.
Alonzo and David will play the characters Diwata and Enrique, though no further plot or character information has been revealed as of this writing.
"Pinch me, I think I dreaming. [Bea Alonzo], such a beautiful soul," she stated.