As the nation's 17th president, President Ferdinand Marcos Jr. promised Thursday that he would address the problems with the government's handling of the COVID-19 outbreak.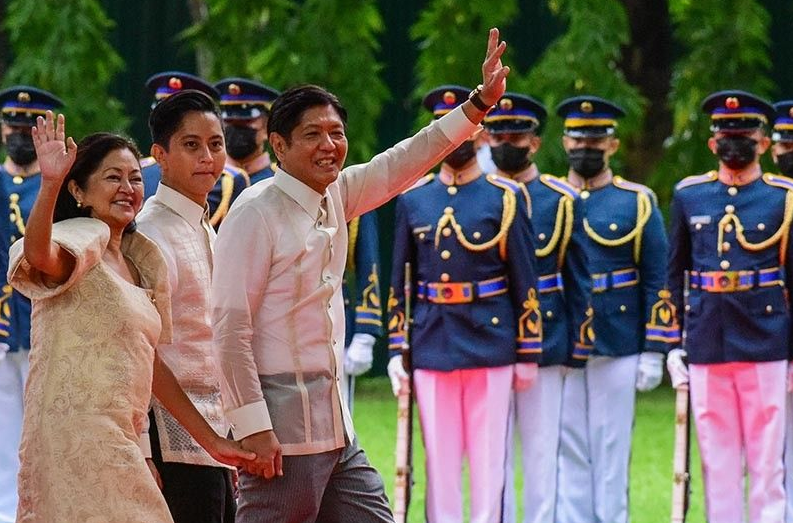 As the successor to former President Rodrigo Duterte, Marcos will have the enormous burden of containing the COVID-19 outbreak and recovering from its disastrous repercussions.
"There were shortcomings in the COVID response. We will fix them out in the open. No more secrets in public health," In his inaugural address at Manila's National Museum, Marcos remarked It's unclear how he intends to carry out that.
Marcos has not yet chosen a secretary of health. The Office of the Executive Secretary will provide additional guidance and instructions about who will serve as the agency's officer-in-charge, the Department of Health stated in a statement to the media on Thursday.
In order to combat the upcoming epidemic, the president stated that the Philippines would not be "caught unprepared, under-equipped, and understaffed."
Over three million people have been infected, and at least 60,000 have died as a result of the public health disaster that Marcos inherited from 2020.
Due to the presence of quickly proliferating variations with immune escape features, greater mobility, and fading vaccination protection, the number of cases in the Philippines is once again on the rise.
The COVID-19 epidemic also highlighted and expanded gaps in the nation's healthcare system, such as those preventing people from receiving inexpensive testing and treatment and the dire position of underpaid and overworked medical professionals.
Marcos said, "Our nurses are the best in the world… They are out there because we cannot pay them for the same risk and workload that we have back here,".
He aaded, "There will be changes starting tomorrow. I am confident because I have an [Toots] Ople in my Cabinet,".