After receiving controversy for his supposedly anti-Marcos video, the internationally-known YouTuber apologized. In a now-deleted video, Project Nightfall, an internationally-known vlogger with a massive number of followers, receives a strong unfavorable response from BBM fans for his reported anti-Marcos video.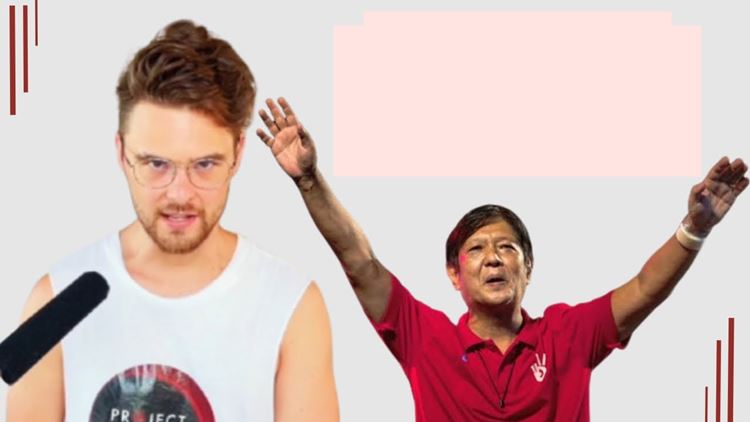 The channel aims to change lives over one nightfall thru empowering messages.
They currently have over 12 million Facebook fans and over 2 million YouTube subscribers.
However, the channel is facing widespread criticism and anger as a result of a now-deleted video allegedly directed at the Philippines' probable president, Ferdinand "Bongbong" Marcos.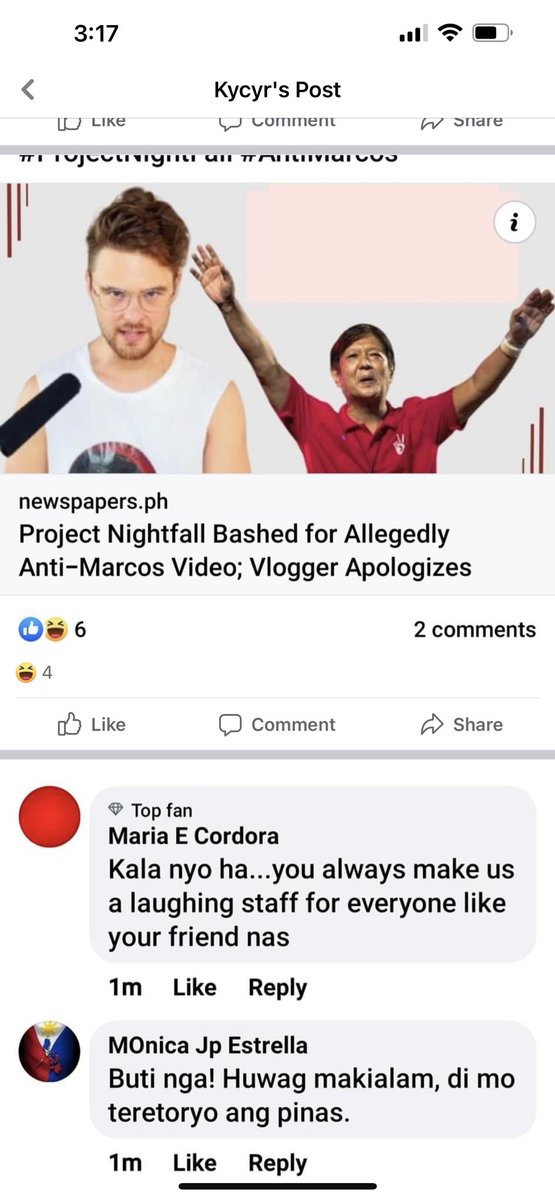 Agon Hare, a Polish YouTuber, artist, and vlogger leading Project Nightfall, created the channel to raise awareness to sensitive and significant global issues. Agon Hare's top Facebook video has over 25 million views, and his other videos frequently garner millions of views and tens of thousands of shares – obviously he's doing something right when it comes to making incredibly compelling video content.
Here's the Project Nightfall's full apology: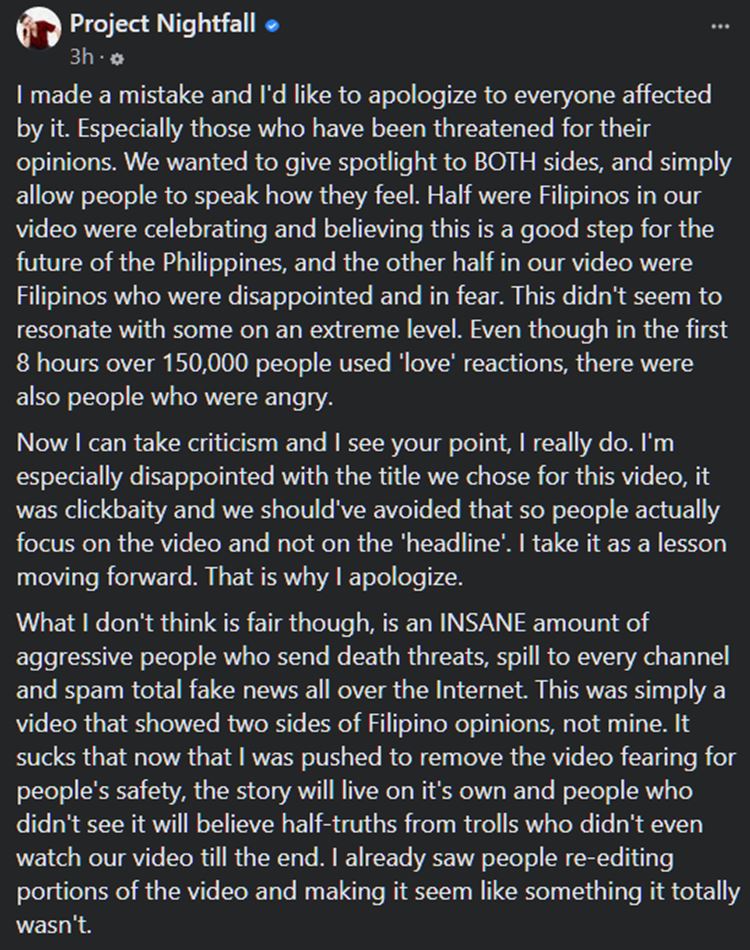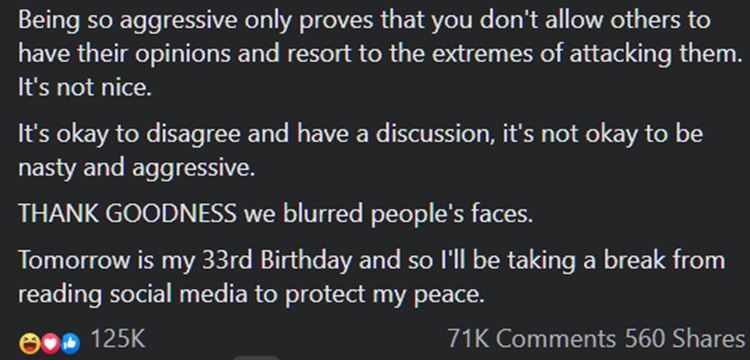 Still, Bongbong Marcos remains the presidential frontrunner with nearly 31 million votes.
Sara Duterte, the daughter of departing President Rodrigo Duterte, is leading the vice presidential election with more over 31 million votes.
Watch the actual YouTube video: