CLAIM: Photos leaked of Vice President Leni Robredo allegedly demonstrating an extravagant life by carrying fancy things during a family trip to New York City.
Photos were taken from Facebook accounts of Filipinos who took photos with Robredo and her daughters while in New York.
Some of them featured the vice president holding a paper bag with the Hermes logo and a purse resembling one of Balenciaga's bag designs.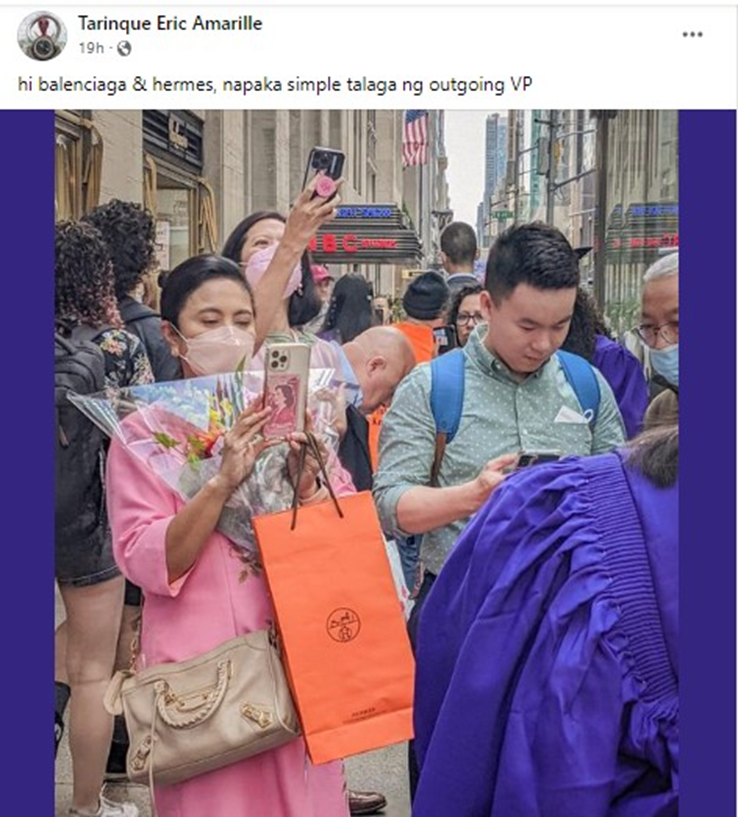 Online fans reported that she was purchasing at the French luxury house Hermes in New York City, prompted by a certain Ernest Leigh who took a photo with the vice president at Radio City Music Hall in New York.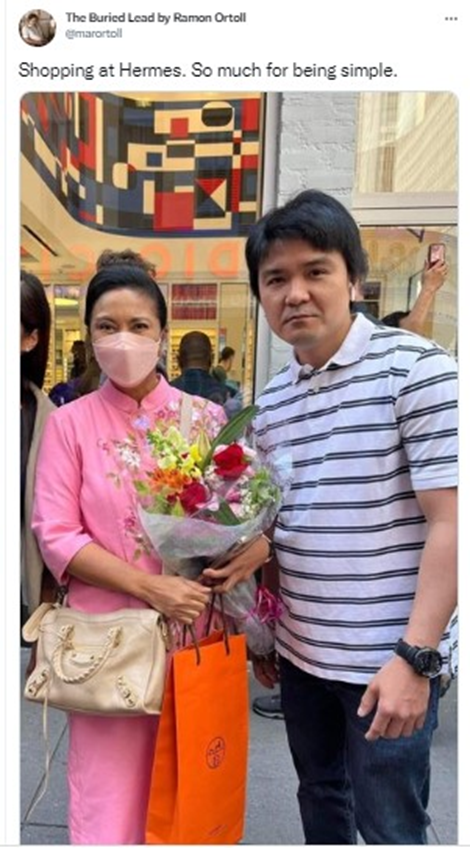 Another Facebook user uploaded a photo of himself with Robredo when she was holding these things.
The Facebook user's post was no longer available. Other internet users, on the other hand, were able to screenshot and share it.
"Inaantok na ko, madam. Nice Balenciaga and Hermes," the person said, with the hashtag #Kakambings.
During the campaign season, the hashtag was used to mock Robredo's followers.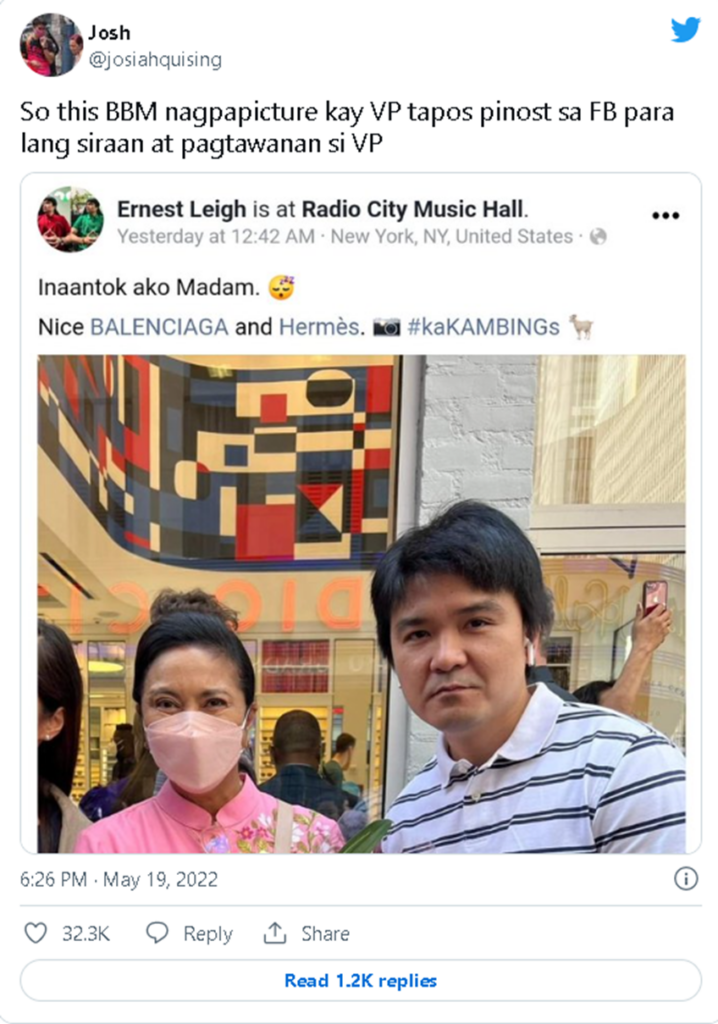 On May 18, Robredo revealed that two Filipino women gave Jillian a graduation present when they were riding the New York subway.
Robredo requested for the identities of the giver in her post so she could thank them.
"I saw this on Facebook. The photos were probably shot by the two young Filipinas we met at the metro station. "We were unable to obtain your identities, so if you read this message, please email us your names in the comment area below so that we may properly thank you for the wonderful present you provided Jillian," the vice president stated.