James Reid appears to be making fun of rumors about his reported new relationship with a person he was spotted kissing on the cheek at his birthday celebration.
Last Friday, May 13, the actor-musician commented on a now-deleted TikTok video of him with a man called James Thomas, as shown in a snapshot provided by Reid's official fan group REIDers on its Facebook page. The film was inspired by a birthday greeting shared by the actor's pal, Ashley So Chan. It was re-uploaded to TikTok by a now-deactivated user, who labeled it "James Rumored BF."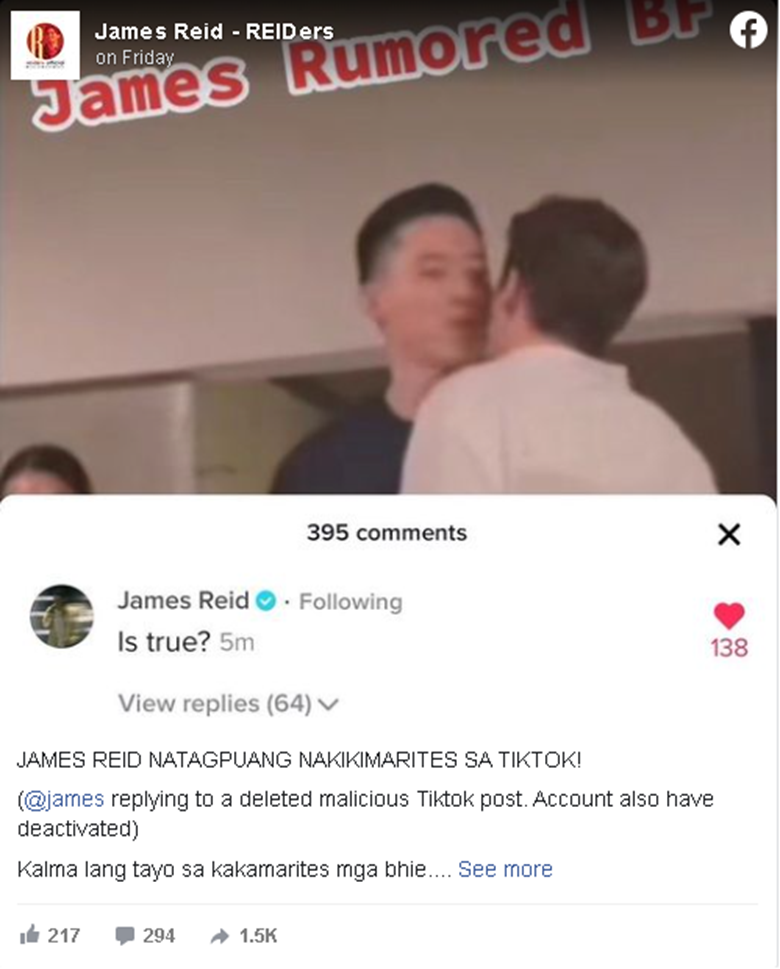 Last Friday, the fan club stated that Thomas is Reid's business partner, not his lover, on its Facebook page. It was also revealed that the two co-own many firms with one Jeffrey Oh.
The most recent entertainment news delivered directly to your inbox
Your email address is…
By supplying an email address I agree to the Terms of Service and confirm that I have read the Privacy Statement.
"We're so glad you're pleased for James' 'new relationship,' but this is James Reid and James Thomas' birthday party at Careless Complex." James Thomas is James' business partner, according to the statement. "James Thomas' girlfriend was also there at the gathering, so don't get too enthusiastic about James Reid just yet."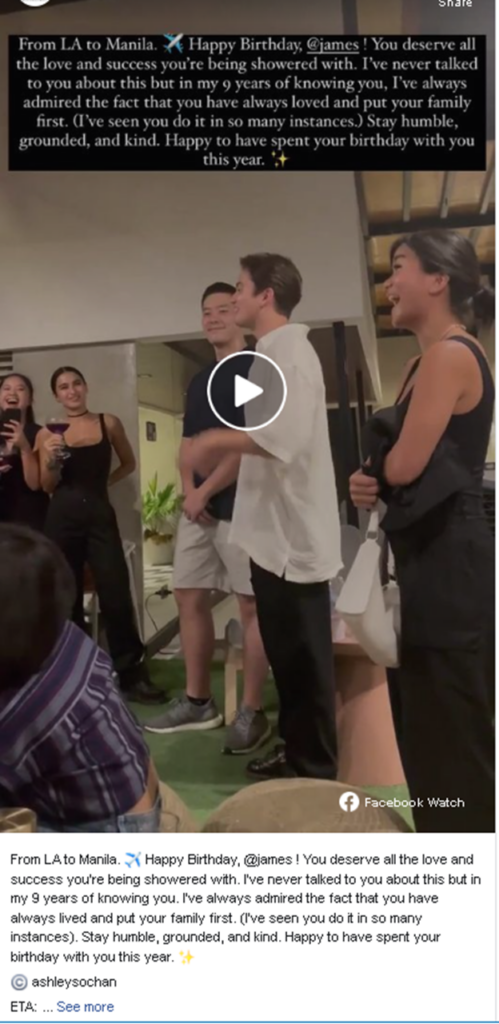 Meanwhile, Reid recently revealed details about his life in Los Angeles, where his label Transparent Arts is situated. He departed the Philippines in February to attend to his musical obligations.