Pia Wurtzbach lately disproved an art card's claim that she made a statement about negative campaigning. The winner of Miss Universe 2015 took to her official Facebook page to take a swipe at the fake art card.
The art card came to the notice of the beauty queen when she received messages about it, according to her.
Pia Wurtzbach also cautioned everybody to "be careful with what we share online."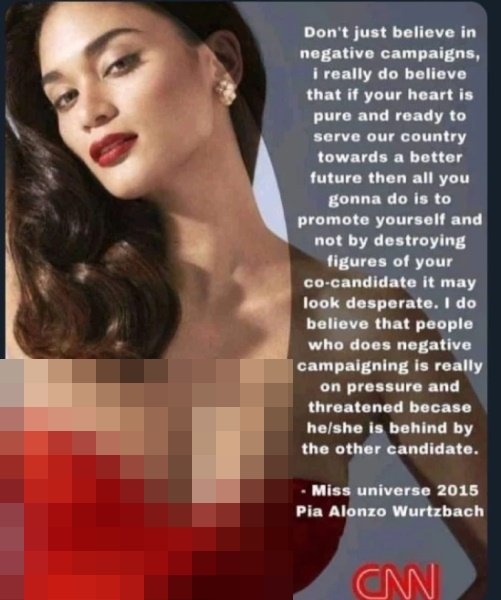 Pia Wurtzbach took to social media to criticize a spreading fake art card that used her name.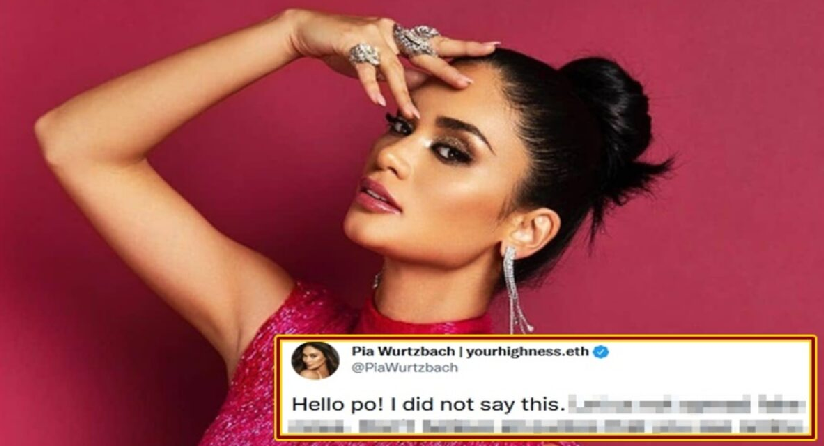 The beauty queen was said to have made a message about negative campaigning, according to the art card.
The fake art card's text reads:
"Don't just believe in negative campaigns, I really do believe that if your heart is pure and ready to serve the country towards a better future then all you gonna do is to promote yourself and not by destroying figures of your co-candidate it may look desperate. I do believe that people who does negative campaigning is really on pressure and threatened because he/she is behind by the other candidate."
In a Facebook post, Miss Universe 2015 disproved the art card's claim
"Ive been getting messages asking me if I really said this.. Hindi po totoong sinabi ko ito (I didn't really say that) . I did not say this. Lets be careful with what we share online. Not all photos & quotes are true! I never said these words. Hindi po galing sa CNN yan at lalong hindi ko ako ganyan mag English,"( It's not from CNN and I especially don't speak English like that), Pia wrote.
"Love you guys. Let's make it a habit to check all our sources. No to fake news!" Pia said.

Pia Alonzo Wurtzbach, often known as Pia Romero or Pia Wurtzbach, is a Filipino-German artist, model, and Miss Universe 2015 winner. She is among four Filipinas who have received the honor.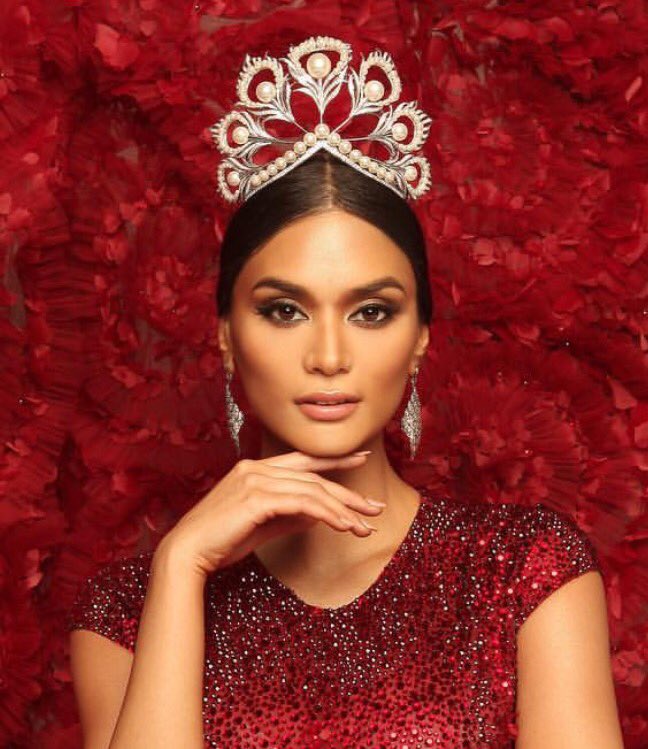 After Pia Wurtzbach acquired a new accomplishment, Pauleen Luna is one proud best friend. The Miss Universe 2015 winner posted a photo of her new home on social media. The beauty queen shared a handful of photographs of her future house on Instagram. Pauleen exclaimed in the comments section about her closest friend's accomplishment.