Global oil prices have continued to rise, according to Energy Undersecretary Gerardo Erguiza Jr., and domestic pump prices are expected to rise much more if the upward trend continues.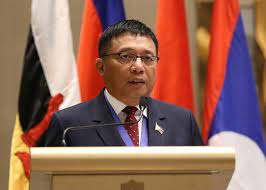 This is not just a problem of the executive department. This is a problem, of course, that will be a problem for all sectors of the government. We have a framework where we have the objective of fair pricing, but still we are unable to do that, " he said during a Senate Committee on Energy meeting on the effects of the Russia-Ukraine conflict on Philippine oil supplies and prices.
For the previous ten weeks, domestic pump prices have been raised, with oil companies preparing to impose a large boost this week, citing global restrictions as a reason since Russia remains a key producer.
The price per liter of diesel will rise by P12.20 to P12.30, according to Unioil Petroleum Philippines' fuel price prediction for the March 15 to 21 trading week. However, gasoline prices will increase between P6.80 to P7.00 per liter.