After dating for more than two years, celebrity couple, Camila Cabello and Shawn Mendes decided to end their romantic relationship.
The couple took to social media, announcing their breakup.
Both of them posted in their story saying, "Hey guys, we've decided to end our romantic relationship but our love for one another as humans is stronger than ever. We started our relationship as best friends and will continue to be best friends. We so appreciate your support from the beginning and moving forward." with their names written below the message.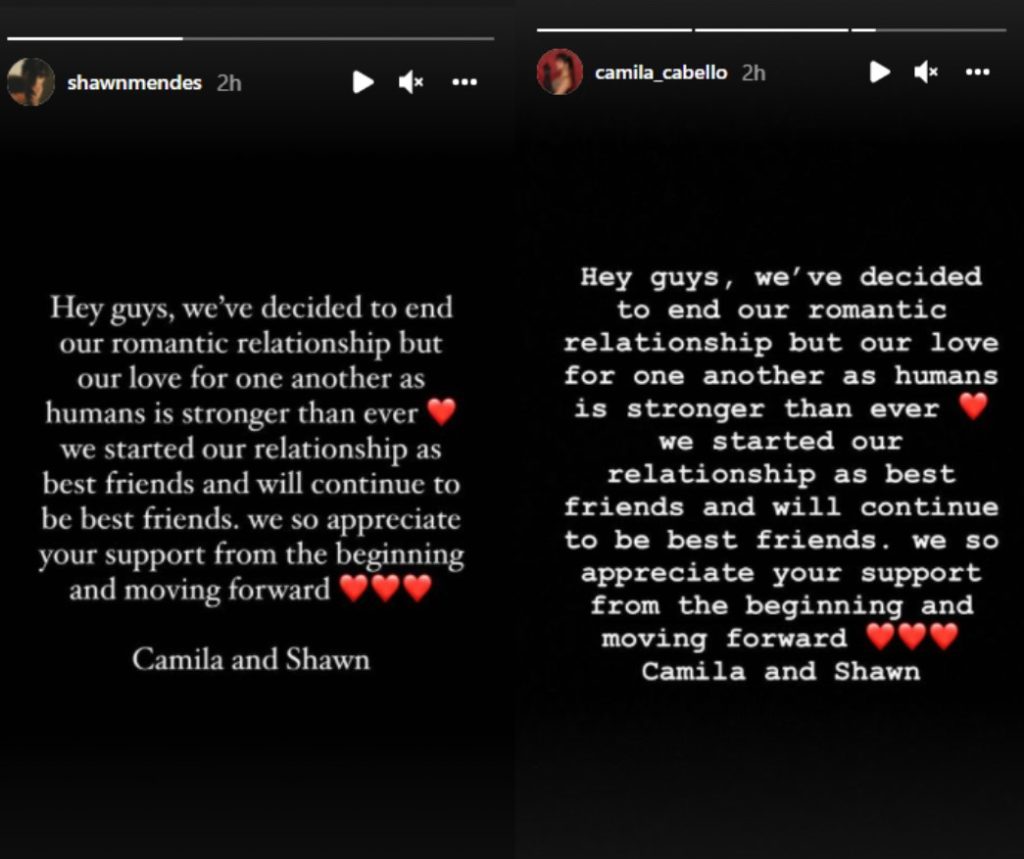 Fans were sad about their announcement. According to a source, the couple decided to take a break after spending most of the time together during quarantine.
Did they get tired of each other?
The reason for their breakup was not stated.
Two weeks ago, Camila and Shawn posted their matching Halloween costume and they seemed happy together. No one would think that that would be the last occasion they would be spending before they break up.
The couple has parted ways with no hard feelings for each other, instead, they decided to continue to be best friends from now on.