The Philippine government has reported on Tuesday that there are 44 more Filipinos abroad caught the coronavirus disease 2019, bringing the total of infections overseas at 704.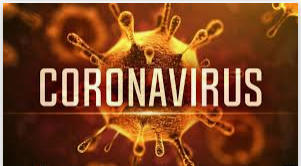 The deadly disease has also killed 4 more overseas Filipinos, raising the death toll to 88, said Department of Foreign Affairs (DFA).
The agency also said that the number of those who recovered from COVID-19 rise up to 216 from 22.
"The DFA, through its Embassies and Consulates, continues to partner with local health authorities and agencies in ensuring proper implementation of preventive measures and restrictions, and remains steadfast in its commitment to attending to the needs of our kababayan affected by the COVID-19 pandemic," based on the statement of DFA.
The 400 identified cases were undergoing treatment for the coronavirus disease, broken down as follows by regions: 99 in the Asia Pacific Region, 170 in Europe, 77 in the Middle East and Africa, and 54 in the Americas.
Deaths due to COVID-19 in the Philippines have also gone up by 20 for a total of 335 fatalities. A total of 53 new patients recovered from the virus, bringing total recoveries to 295.
What can you say about this? Share your thoughts in the discussion box below.