The reason President Rodrigo Duterte imposed "enhanced community quarantine" in the entirety of Luzon is because of the increasing number of confirmed cases of coronavirus patients in the country based on the IATF recommendation.
This was after the meeting of the Inter-Agency Task Force (IATF) on Emerging Infectious Diseases as scenarios of coronavirus cases in the country was presented to World Health Organization (WHO).
WHO Director General Tedros Ghebreyesus declared COVID-19 a pandemic and also expressed deep concern regarding of what he called "alarming levels of inaction" among governments. However, he believes that every country is able to change the course of this pandemic if they take precautionary measure and implement certain action to detect, test, treat, isolate, trace and summon their people in order for them to take the proper response with the right action.
Similar report published by the Inquirer.net that two (2) Cabinet members together with Undersecretary Jonathan Malaya had confirmed the projection of the WHO.
According to the report, Malaya noted that the rapid spread of COVID-19 in the country was "Exponential" and if not prevented with proper response, the country situation would end up like the situation of South Korea, Iran and Italy.
In the same point of view, Health Secretary Francisco Duque III also gives his opinion about the possible effect of coronavirus in the country that the 100 cases could multiply within a week.
Based on the WHO model of 70,000 possible people would be infected nationwide, and to compute with three (3) to four (4) percent mortality rate, will give the expected result of 2,100 to 2,400 people would die.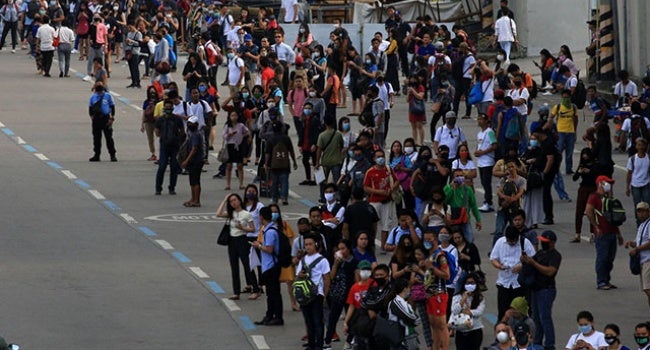 During the presentation, Trade Secretary Ramon Lopez also gives confirmation of the WHO presentation but the idea resulted vigorous debate among the Cabinet members. But later before the end of the meeting, the body came up recommendation to notify the Office of the President prompting the President Duterte implement highest alert level or "Code Red Sublevel 2" which was aired last night as the President held live on TV and social media announcing the IATF's recommendations placing the country under "enhanced community quarantine" in the entirety of Luzon.
Let's pray together and be responsible to one another to behave with proper action of "social distancing."