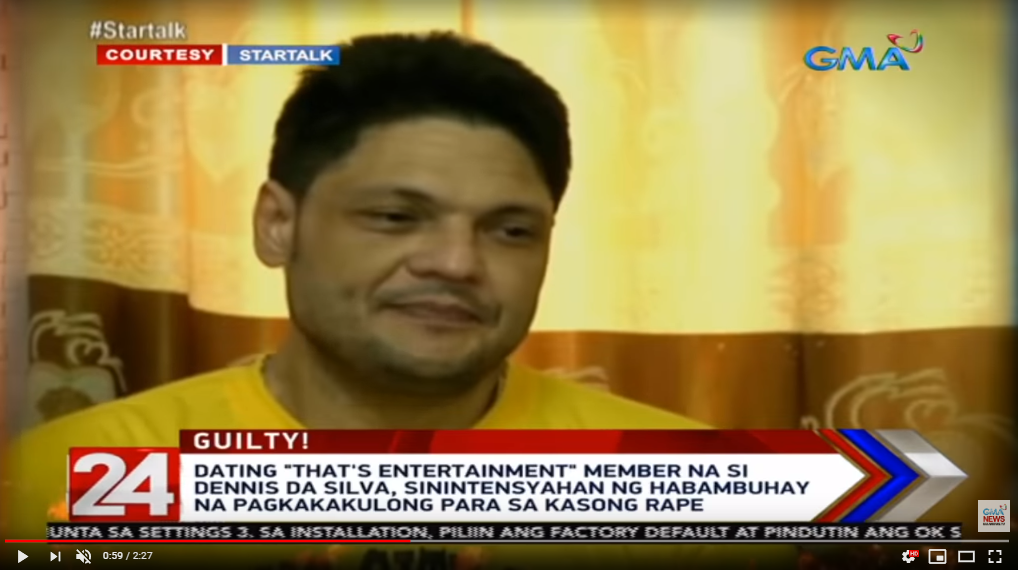 Former teen star Dennis Da Silva was sentenced to life imprisonment for the case of rape on the daughter of her live-in partner.
Da Silva started showbiz when he joined the TV oriented show ' That's Entertainment'.
Dennis has been with some projects and linked with the actress Ruffa Guttierez. But his career ended when he started being addicted to drugs.
Dennis was arrested back in 2002 for the assault of rape on his live-in partner's daughter. According to Dennis, they have a relationship with the 14-year-old child at that time.
2015 in his interview he said that he already changed and wants to be out in jail. And he believes that all of us have a chance in life.
Dennis is 17 years now in Pasig City Jail. and this Friday, the court has proven that Dennis Da Silva was guilty of the case of rape and child abuse and convicted of life imprisonment because of 15 counts of rape. and 4-6 years of imprisonment for child abuse.
The court charged him 4 million pesos total count of rape. Also charged 300,000 for child abuse and have 15 days to appeal on the court. He needs to pay for the victim for him to apply for the Conditional Pardon and Commutation or Good Conduct Time Allowance.
Dennis Da Silva refused to give their statement about this.
What are your thoughts and comments about this issue? Share in the discussion box below.