He is just a little boy but speaks like an old man.  Carlo Mendoza is his name. He came to Maharlika Village in Taguig to visit his sister Princess.  Just like most of the netizens who have watched his video, bystanders took video on him enjoyed the more while listening on him expresses himself of his sentiment against his parents and grandma that abused them with his sister.
We don't know if he is telling it seriously or he is just joking but according to Carlo he was angry with his parents and grandma for abusing him and his sister Princess and he don't like to see that his sister is hurt by anybody else. This is the reason he speaks so much about "rights of the child" because they were abused as he said. He added that people hurts children must be put to jail immediately. As you see him on video, he insisted that people abusing children must be put to jail immediately, not later but as he said now, so be it now then.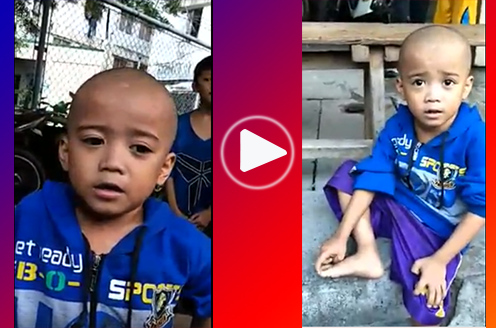 Just like me, most of the people on the online world enjoy watching him especially when he was talking seriously about the rights of the child that seems he understand what he is talking.
The video went viral immediately and earns millions of shares and like and spread his video on micro-blogging sites as well.
Because of Carlo Mendoza's popularity in social media, he guested just this Sunday, September 23, 2017 at the evening show of ABS-CBN "Little Big Shots" hosted by Billy Crawford.
What can you say about this little boy Carlo Mendoza? Please share your thoughts on the space provided and let's see who will agree or disagree with your opinion.
Ang kulet ng batang to! Alam nya daw karapatan nya.. hahaha

Posted by FilViral on Thursday, September 14, 2017