Amidst the speculation of what would be the possible reaction of Senator Francis "Chiz" Escudero's children with former wife Christine Flores for his plan of marrying his more than 2-year girlfriend actress Heart Evangelista.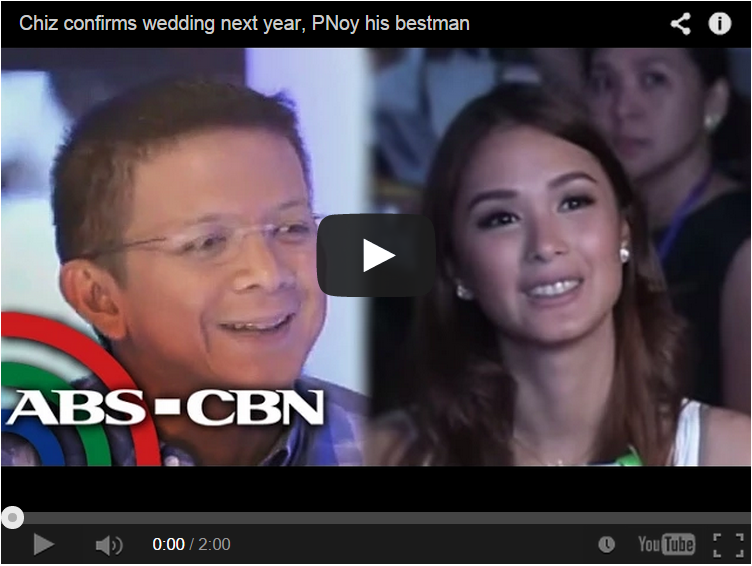 In a live interview on Thursday, September 11, 2014 with Kris Aquino on "Aquino & Abunda Tonight", the 42-year-old Escudero said that his children had already approved of his plans to marry actress Heart Evangelista. As a matter of fact, the senator told Kris that his children are now ready to welcome her and they have appreciated so much of the idea how privilege would it be of having two mothers.
"You'd be surprised at how mature they [took the news]," he said, narrating a conversation between him and his children.
Celebrity couple Chiz Escudero and Heart Evangelista, who have been memorably celebrating their second anniversary as a couple last July 2014, have already finalized their wedding date to be hold on February 14, 2015 at Balesin Island Club.
During the interview, cheerful senator Escudero was excited to see themselves on that very especial day with the actress since they have already earned the blessing of the actress parents, Cecile and Rey Ongpauco, who once publicly disapproved of their relationship sometimes in the month of March 2013.
The senator also narrated that the reconciliation of his girlfriend with her parents is a blessing to them and a healthy indication that they will attend their momentous moment.
"They gave their blessing to her and to our union. Papunta doon, not yet here," he said, referring to a reconciliation.
Referring to the parents of Evangelista for possible presence during their wedding, Escudero added: "That would be ideal. That's Heart's dream, actually. Hopefully, hopefully."
Watch video here: