The grandson of former first lady Imelda Marcos, Ferdinand Richard Micheal Monotoc is one of the 1,174 examinees who passed the 2013 Bar exams on his first try. Former First Lady Imelda Marcos "Lola" and Ilocos Norte Governor Imee Marcos "mother" received an update news about the Bar exams through the younger brother of Micheal Monotoc.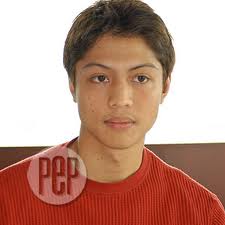 Micheal studied in University of the Philippines and he graduated. Micheal Monotoc is one of the famous student in UP because he is a grandson of late former President Ferdinand Marcos was also graduated in UP college of Law. He tells sorry of his Lola Imelda because he didn't grab to be a topnotcher like his Lolo.
The family of Micheal is so proud of him and he wanted to help unfortunate people. He is now employed on Sycip and he denied the offer to follow the footsteps of his family to be like Politician.
The mother posted in Facebook page said: "Proud of my 4th generation UP Law son Atty. Micheal Marcos Manotoc for passing the Bar Exam. Even if I didn't want him to be a lawyer, I am so happy he is one now!"
Mark Xavier Oyales is a second placer of the Bar exams together with "Mike" Manotoc employed in SyCip. They celebrated in their office and treat their office mates.