Severe Tropical Storm Jenny has intensified and poses a growing threat as it continues to develop. As of 10:00 AM, the storm's center is located approximately 790 kilometers east of Tuguegarao City, Cagayan, with coordinates of 17.5°N latitude and 129.2°E longitude. The storm has gained strength, boasting maximum sustained winds of 95 kilometers per hour near its center, accompanied by gusts reaching up to 115 kilometers per hour. Additionally, the central pressure of Jenny is recorded at 990 hPa, signifying the intensity and potential destructive power of this weather system.
Presently, Jenny is moving in a west-northwestward direction at a speed of 15 kilometers per hour. This movement trajectory could have significant implications for areas in its path, as strong to storm-force winds extend outward up to 500 kilometers from the storm's center. As such, preparations and vigilance are paramount for residents and authorities in potentially affected regions.
Jenny's intensification into a severe tropical storm underscores the importance of monitoring its progress closely and adhering to safety measures to mitigate potential damage and ensure the safety of those in its path.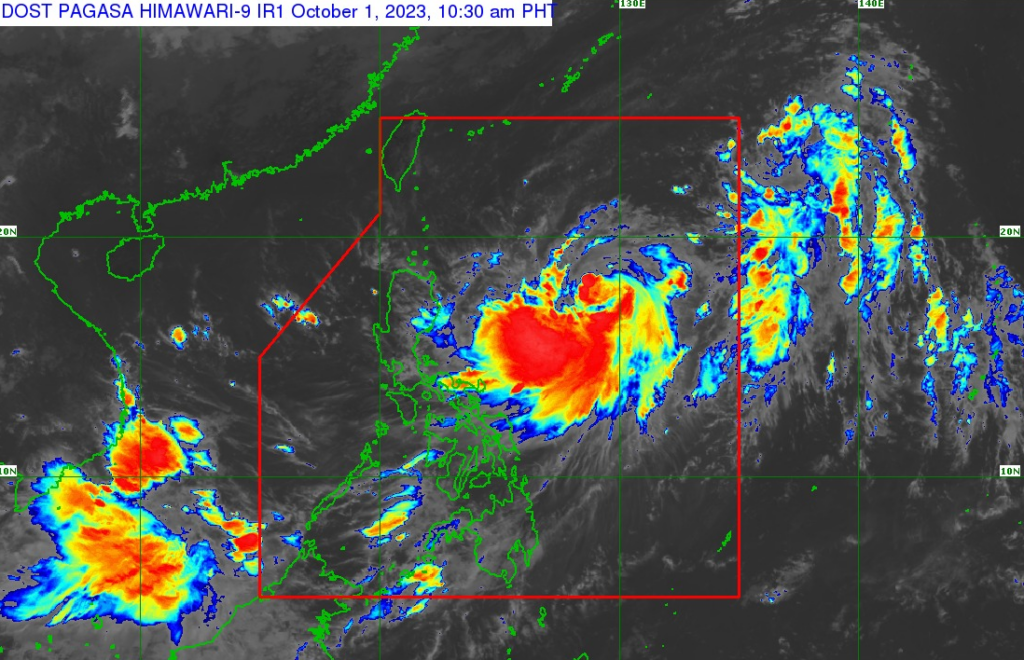 Forecast accumulated rainfall for today to tomorrow noon
• Up to 25 mm: Mainland Cagayan, Isabela, Quezon including Polillo Islands, Camarines Norte, Camarines Sur, Catanduanes, Albay, Sorsogon, Northern Samar, and Eastern Samar.
Forecast accumulated rainfall from tomorrow noon to Tuesday noon
• 50-100 mm: Batanes, Babuyan Islands, mainland Cagayan, and Isabela.
Forecast accumulated rainfall from Tuesday noon to Wednesday noon
• 50-100 mm: Batanes, Babuyan Islands, mainland Cagayan, Isabela, Ilocos Norte, and Apayao.