In a candid and revealing appearance on Ogie Diaz's vlog, Daria Ramirez, a seasoned actress, opened up about her current living situation and the challenges she faces. During the interview, Mama Ogs delicately inquired about Daria's life, particularly her solitary living circumstances and whether she was encountering hardships. The veteran actress responded with unreserved honesty, acknowledging that she was indeed grappling with difficult times, a revelation that shed light on her personal struggles.
Amidst her candor, Daria painted a vivid picture of her daily reality, expressing the weight of uncertainty about how she'd manage to cover various expenses. She described the daunting experience of waking up each day, grappling with the question of who she could turn to for assistance in meeting the financial obligations that seemed to loom over her. This stark admission not only reflected the financial strain she faced but also conveyed the emotional and mental toll of navigating these precarious circumstances on a day-to-day basis.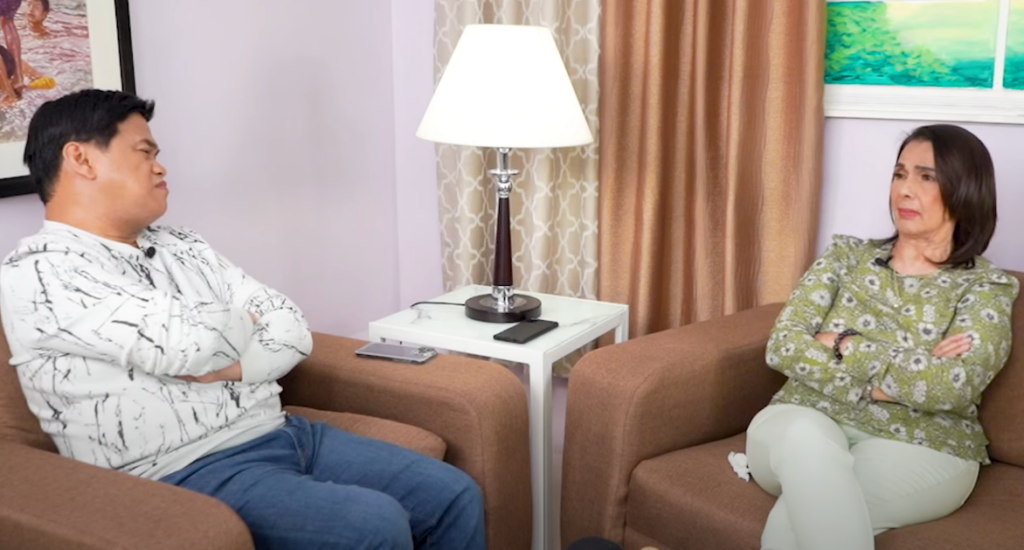 "So yung totoo, si Tita Daria ngayon kahit nag-iisa ay hirap ngayon sa buhay?" Ogie asked.
"Hoo, hirap in a way na lack of financial. I mean, almost everyday, iniisip ko, kanino naman kaya ako makalapit, para makabayad nito, makabayad ganun. Mga ganun. Baka naman. Sana man lang eh maramdaman mo na naging bahagi din ako ng buhay mo, kahit na kung ano nangyari nung araw, nagpatawad na naman ako sa iyo di ba. Magpatawaran na tayo. Sana naman ilagay mo sa isip mo yung tapos na yun…" Daria answered frankly.