In the latest social media buzz, Jason Marvin Hernandez has caused quite a stir with a post featuring a "mystery woman."
Recently, a photo was uploaded by Jason featuring him and a mysterious woman whose identity remains undisclosed. There has been speculation among some individuals regarding the identity of the mystery woman, with some suggesting that it may be Moira. However, Moira herself has since denied these claims. It remains unclear whether Jason has officially confirmed the status of his relationship with the mystery woman.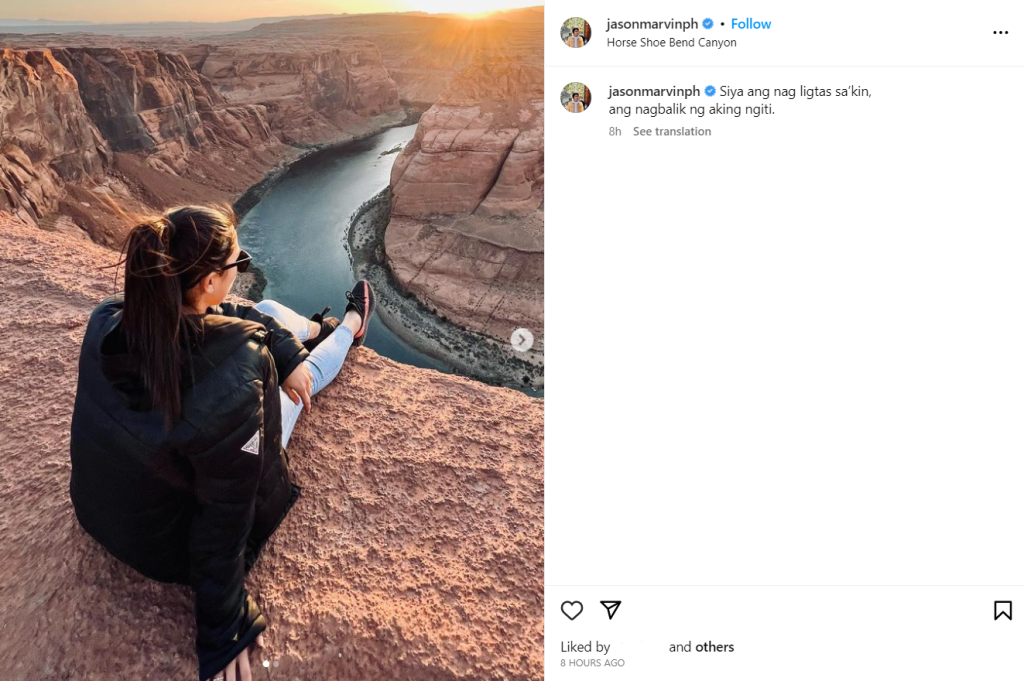 On May 22, Jason posted a picture of the mysterious girl alongside his photo with a caption, "Siya ang nag ligtas sa'kin, ang nagbalik ng aking ngiti," and disabled the comments section. They were on Horseshoe Bend, located in the town of Page, Arizona, United States.