The Filipino dancer, Gab Valenciano, took to Instagram on Monday, May 22, to share a series of photos of himself in a hospital bed, revealing the injuries sustained on his arm and leg.
According to his post, they were struck by an SUV traveling at a speed of approximately 75 miles per hour. The impact was so strong that it propelled him 70 feet away from the point of collision.
"I got side swiped on the freeway by an [SUV] at around 75mph which launched me a good 70ft away from the collision. I was in full gear but because of the force of the impact and momentum, it burned through my jacket and pants," Gab wrote in the caption.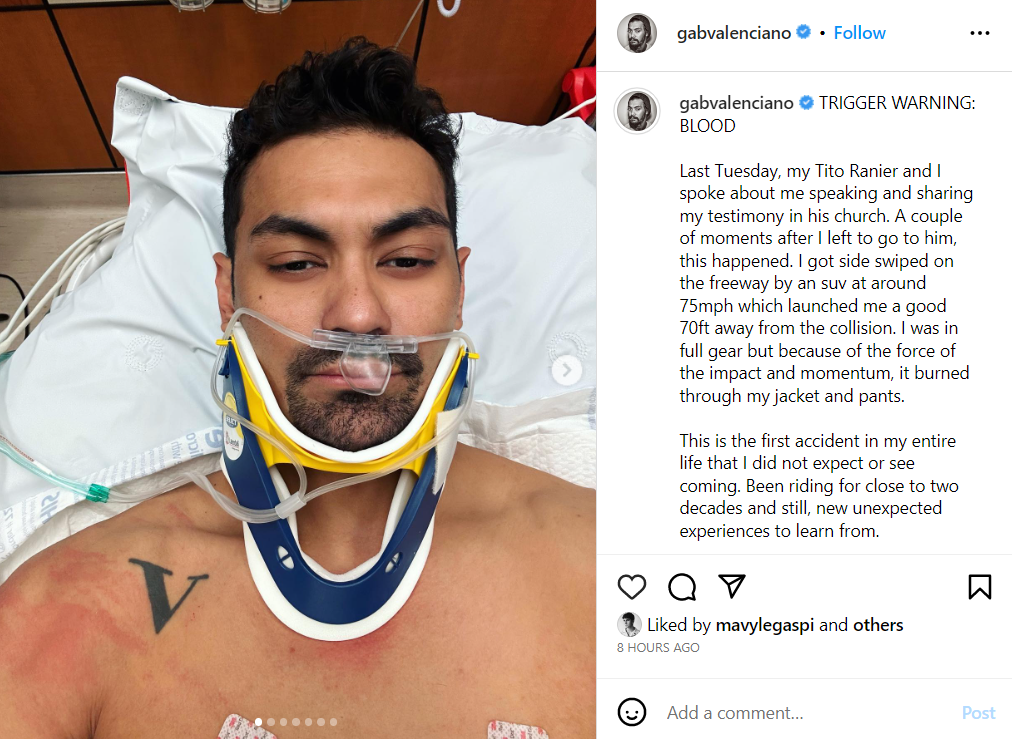 Gab said that this recent incident took him completely by surprise and was the first unforeseen accident he has experienced in his lifetime. As a seasoned rider, he has been hitting the road for almost twenty years.
Continuing his post, he expresses gratitude towards the individuals who supported him during the unfortunate incident.