Kris Aquino finally had her first meeting with her new doctor, who is "regarded as one of the finest" and who assured the Queen of All Media that she has a "high chance of recovering" from her autoimmune disorders.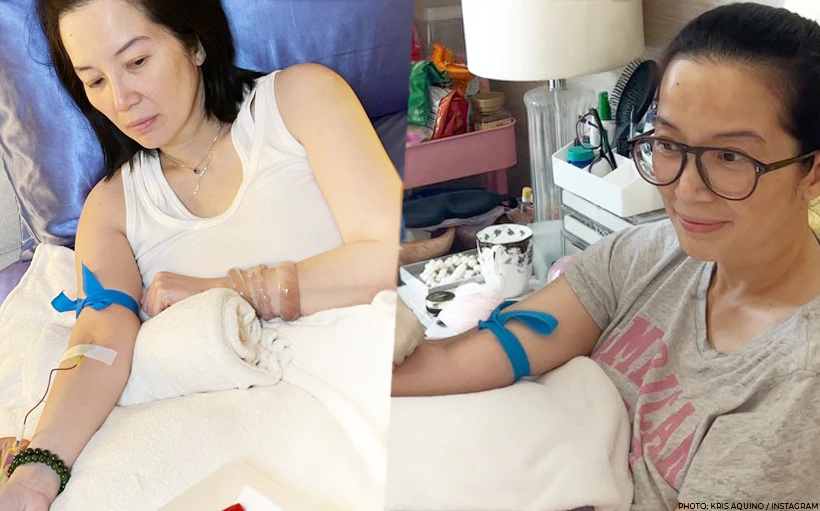 Aquino shared a video on her Instagram page on Thursday, Feb. 2, showing her first medical exam as well as a surprise visit from her friend, Filipino designer Michael Leyva.
"Little did I know, July of 2015, I'd make a lifelong, loyal friend and for kuya Josh [and] Bimb to have an adopted kuya," she said to Leyva. "Thank you for the genuine love [and] extreme effort."
Aquino then provided the public with an update on her health, thanking everyone for their prayers and for their "renewed confidence" that she would recover.
"I failed to ask his permission if I could name him, but my new doctor is considered among the BEST,"

she said.
"I waited [three and] a half months to have a face-to-face consultation and I know I made the right choice because after months of uncertainty, he gave someone like me, suffering from multiple autoimmune conditions, the most important element needed: the renewed confidence to HOPE that although it will be a long process, I do have a strong chance of getting better."
Aquino, who has been diagnosed with various autoimmune disorders, is presently receiving medical treatment in the United States with her boys. The three of them had previously visited Disneyland, which the Queen of All Media had promised to her eldest son Josh.