Rumors of their split began after Heart removed the word "Escudero" from her Instagram name in September 2022.
The actress also acknowledged to having personal issues in a vlog she recorded in September of last year.
"I'm not going to deny, I've been going through some personal struggles like I feel a lot of pressure in my life, and basically now, I'm really in a search of just being happy," Heart stated in a September vlog.
Throughout the months-long separation, the pair stayed silent.
Heart Evangelista and Chiz Escudero dressed to the nines for a dinner in Paris.
Heart delighted her admirers by posting Instagram photos of their outfits at the occasion.
"Love seeing them together. Keep the love," one supporter wrote.
"Love all the pictures with your husband," another fan said.
Heart had been to Paris for fashion week. The Pinay actress attended several fashion events in "The City of Light."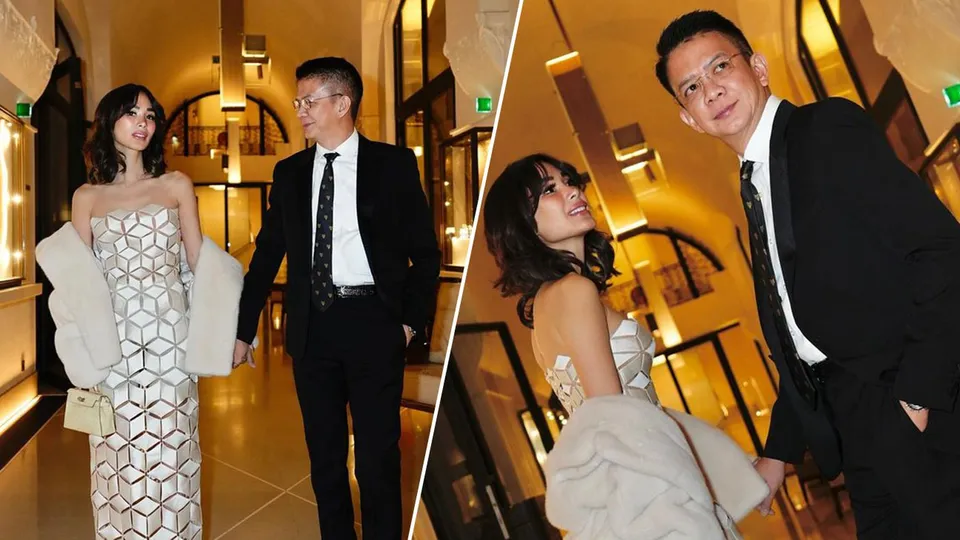 Schiaparelli's was one of the shows she saw.
"First up, [Schiaparelli] 💃🏻 @danielroseberry's inventive play with sleek silhouettes this season has been nothing but on point," she said on Instagram.
She also attended the Tony Ward concert.
"Of shapes, lines, and constellations 💫 You are truly the architect of detail @tonywardcouture," she said on Instagram.
Heart performed during Giambattista Valli's presentation as well.
"A thundering ovation to @giambattistavalliparis for leaving yet another mark on the runway❤️‍🔥," she said.
Heart and Chiz were sighted in Tokyo, Japan in early January, prior to their journey to Paris.
They were plagued by split rumors for months, it should be noted.
Heart put an end to the allegations in December 2022, when she posted a message on social media for her spouse.
"Living between 2 worlds Paris and Manila 🤍2 clocks in one @philipsteinph 🤍 walking around Paris before heading home for New Year 🥂. PS See you soon @escuderochiz," Heart said in December.