DSWD-NCR was thronged with a lot of people after receiving information that they were continuing to offer the Sustainable Livelihoods Program (SLP).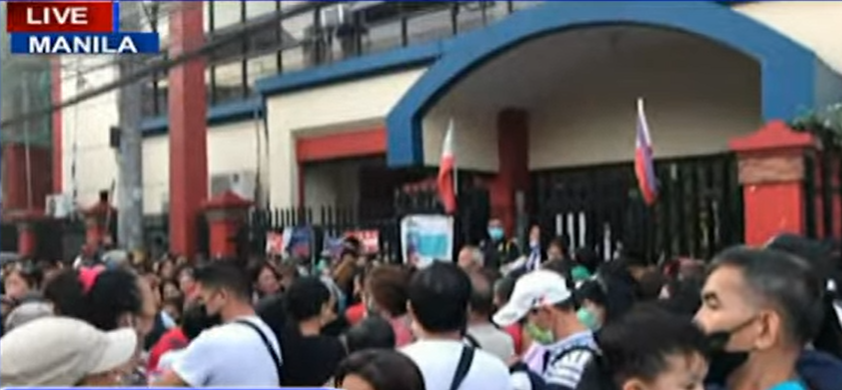 According to the woman who also lined up stated that her friend recieved a cash assistance on January 11 8PM.
So she lined up starting Yesterday January 12 6PM until January 13 8Am. She stated that she didn't even sleep because there were also a lot of people lining up to get cash assistance.
The DSWD-NCR currently has not opened. The security guard advised the people to just go home, but the people insisted on waiting. There are a lot of people lining up, including senior citizens, single mothers, and students.
The Sustainable Livelihood Program, or SLP, is a community-based program that provides capacity building to program participants in order to improve their socioeconomic status.
Who Can Avail the Sustainable Livelihood Program?
The Sustainable Livelihood Program (SLP) of the Department of Social Welfare (DSWD) is open to all Filipinos, particularly the poor, vulnerable, marginalized, and disadvantaged. Priority is given to the following groups in particular: Pantawid Pamilyang Pilipino Program (4Ps) participants;
How to apply DSWD livelihood Assistance Grant?
Step 1: Visit your City/Municipal Social Welfare and Development Office (C/MSWDO) and contact the SLP-Project Development Officer (PDO) on the SLP Activities schedule to apply for DSWD-SLP. Step 2: Following the first SLP activity, other activities will take place.