Darla Sauler, the head writer of "Kris TV," recently reunited with host-actress Kris Aquino.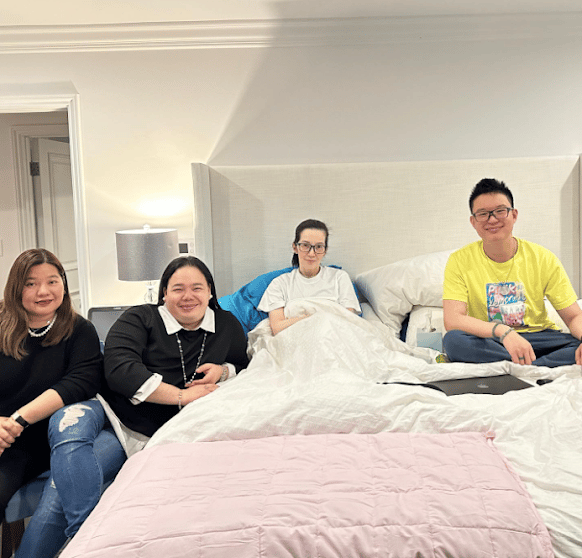 Darla paid a visit to Kris, who is currently receiving treatment in another country.
Darla shared a photo of them together on Instagram.
Kris' youngest son, Bimby, is also in the photo.
His caption read, "You always make time for family,"
"Happy to visit and catch up with you and the kids while you're in the US, Krisy. continuously praying for your well-being. Love, love, love you, Bimb and Kuya always, @krisaquino."
Kris returned to social media a few days ago, updating fans on her whereabouts.
After taking a break from social media for several weeks, television host and actress Kris Aquino updated her followers on her health on Thursday.
Aquino revealed in her most recent Instagram post that she will be undergoing "what will likely be more than 18 months of diagnosis and treatment."
Thank you for visiting our website attracttour.com