Folk pop band Ben & Ben delighted listeners once more, this time with "Dear," their newest romantic song about a love that endures no matter what.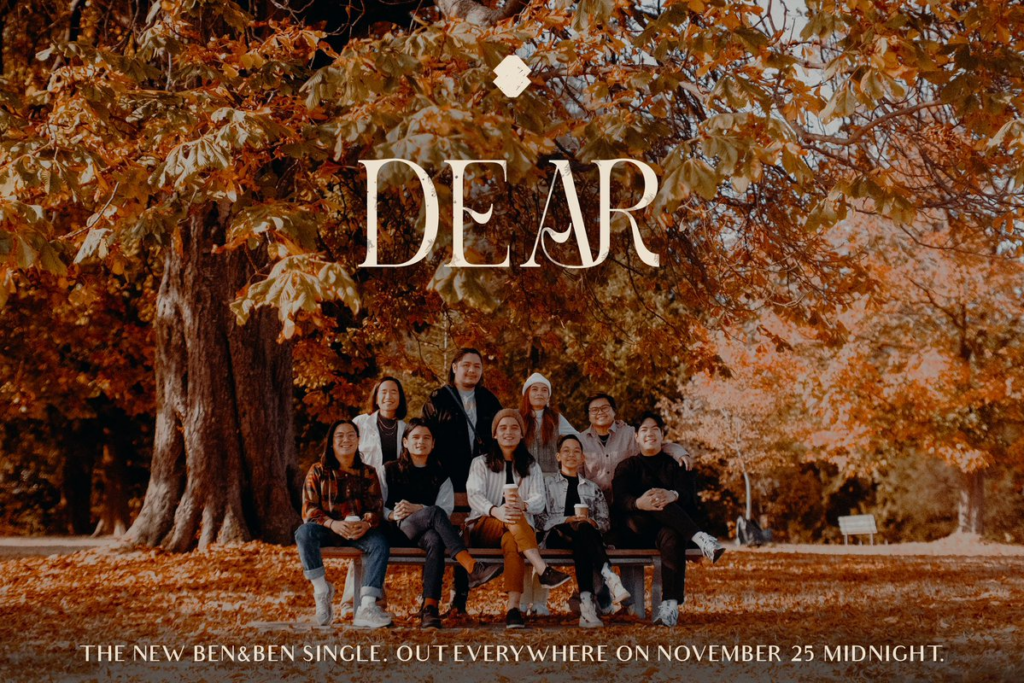 Today, Nov. 25, "Dear" was published on YouTube, Spotify, and several other streaming services. The song was composed by Ben&Ben singers Paolo Benjamin Guico and Miguel Benjamin Guico and recorded at Dubai's Firdaus Studio.

"Only the two of us can understand the certainty of our love / I promise you that I will hold your hand / no matter what comes, my dear," Ben and Ben sing. 
Prior to the song's release, Ben & Ben addressed fans on Instagram yesterday, Nov. 24, and discussed the song's inspiration.
"We hope you like it, but we hope it makes you feel loved more than anything else." "This song was written after finding the deepest kind of love at a time when it was least expected," the band said. "No matter how impossible it may seem, if it's meant to be, love will find you." And when that time comes, you'll be ready for it. "It'll quite be an adventure."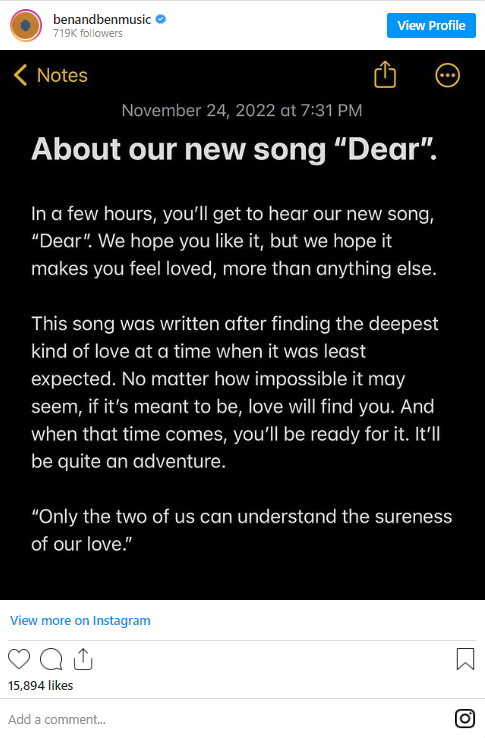 The single's release coincides with Ben & Ben's homecoming concert on December 18 at the SMDC Festival Grounds in Paraaque City. The concert was originally scheduled for September but was rescheduled due to inclement weather.
WATCH HERE: