Watch now! Cignal HD Spikers vs. Petro Gazz Angels 2022 PVL Reinforced Conference.
Cignal takes the first set #PVL2022!
PVLReinforced2022 Rankings
[As of 11/08/22]
1 Creamline Cool Smashers
2 Chery Tiggo Crossovers
3 Petro Gazz Angels
4 Choco Mucho Flying Titans
5 F2 Logistics Cargo Movers
6 Cignal HD Spikers
7 Akari Power Chargers
8 PLDT High Speed Hitters
9 UAI-Army Lady Troopers
Here are the Team Standings Score as of November 9, 2022: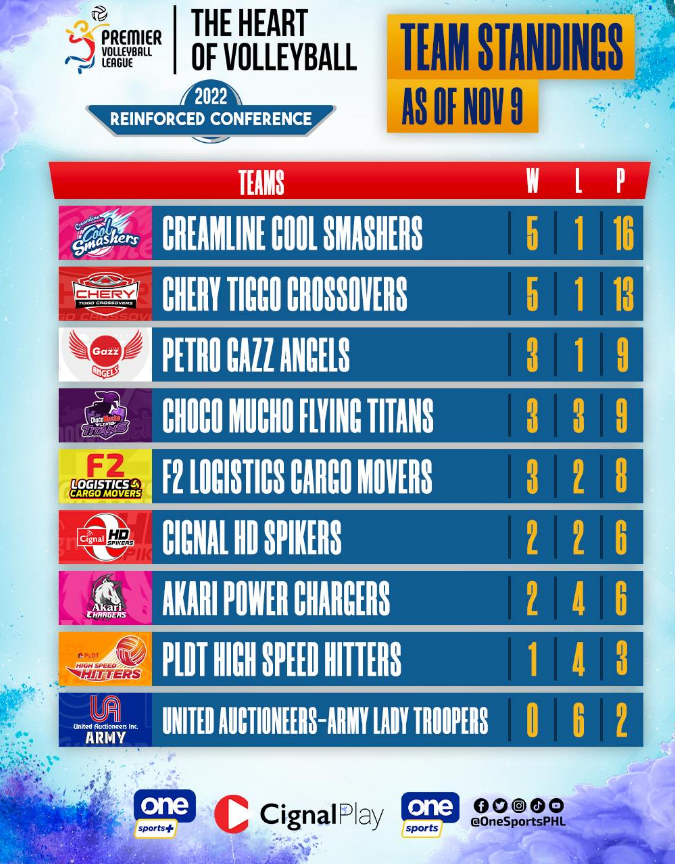 The PVL Reinforced Conference resumes today at the Araneta Coliseum as the race for the last 2 semifinal spots heats up! 2:30 pm – Cignal HD Spikers (2-2) vs Petro Gazz Angels (3-1) 5:30 pm – Akari Chargers (2-4) vs PLDT High Speed Hitters (1-4).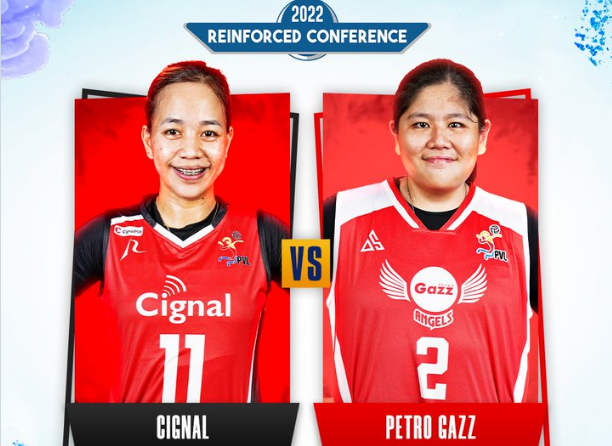 Share your thoughts and comment in the discussion box below!