The actor revealed that his seperation from actress Dawn Chang was "very traumatic."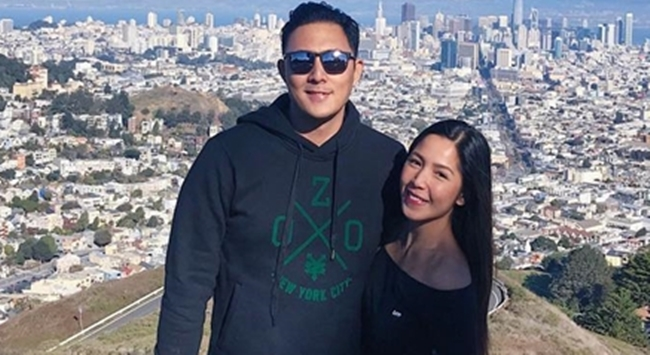 Justin Cuyugan is a handsome face in the Philippine entertainment industry. He was one of the talents introduced by Star Magic, formerly known as Star Circle, in 1999. He has appeared in several TV shows and movies, including the 2017 soap opera Pusong Ligaw, in which he played Emil Verdadero, and the 2018 fantasy series Bagani, in which he played Gaki.
A significant portion of Justin's life is not completely hidden from the public. He dated Carmi, who eventually became his wife. Their union resulted in three (3) children: two sons and a daughter.She died, however, after being diagnosed with ovarian cancer.
Justin Cuyugan met former Pinoy Big Brother housemate and actress Dawn Chang several years after his wife died. She grew close to his children as well, and they traveled together.
However, amid Justin Cuyugan and Dawn Chang's cryptic social media posts in 2021, breakup rumors surfaced. The actor recently confirmed their split, calling it a "very traumatic" breakup.
According to an article on Pep, he did not anticipate his breakup with Dawn. When it comes to getting into a relationship, he believes that he will marry the person with whom he is in a relationship. He emphasized that he became enraged because his children were also deeply affected and heartbroken by what occurred.
According to the actor, he is fine, but he is concerned about the well-being and happiness of his children. He stated that he can remain single, but his children occasionally seek a mother figure.
"If it's just me, no problem, e. Kaya lang may kasamang mga bata, e. Kasama ko silang naghahanap ng bahay, kasama ko silang nasa kalye," he stated.
According to the article, Justin Cuyugan stated that it was his decision to leave their rented home after his breakup with Dawn Chang.
Meanwhile, the actor has moved on from what occurred. He has also forgiven Dawn for any difficulties they had in their relationship. According to him, life is great and getting better for him and his children.