Markus Paterson disputes allegations of abuse against him.
Markus responded in this way after seeing tweets accusing him of assaulting a woman.
Markus made the charge that he lifted his hand to Janella Salvador, with whom he was in a relationship, but he didn't name anybody, so it may be assumed that someone heard it.
Markus tweeted this early on September 6th.
His message: "saw some tweets circulating. FACT: I have NEVER, and WILL never lay my hands on a woman. My parents raised me right. I'll address the rest on the podcast."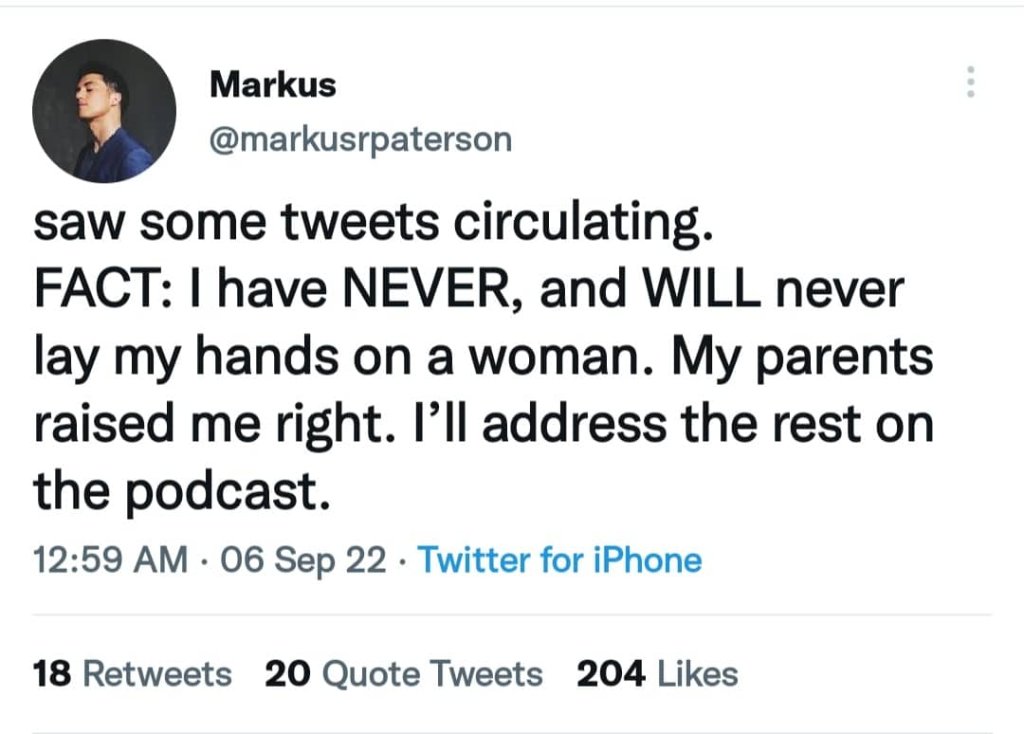 Additionally, there have been unconfirmed reports floating around that Markus and Janella have been apart for months.
After Janella acknowledged that she is currently a "single parent," it turns out that there is some reality to this.
This was said by Janella in Bernadette Sembrano's September 3, 2022, vlog.
Jude, who is one year old, is the son of Janella and Markus.
In the meantime, the actor issued a provocative warning not to date a lady from the entertainment industry in a recent video with Markus.
He claims, "P*t*ng i*a, kung may lessons ako sa mga relationships ko, never to f*ck*ng date someone in the industry."
Mixed responses were received to Markus' tweet, in which he denied harassing women.
Those who know Markus, according to his fans, are aware that he is not the kind to approach a lady.
Supporters of Janella are opposed to this.
They adamantly maintain that neither Janella nor the rumored incident of Markus touching her are true.
The actor's alleged drunkenness and nasty statements when under the influence are the problems.