According to the presidential office in Manila, Philippines President Rodrigo Duterte and Chinese President Xi Jinping both emphasized the importance of caution in order to maintain peace in the South China Sea.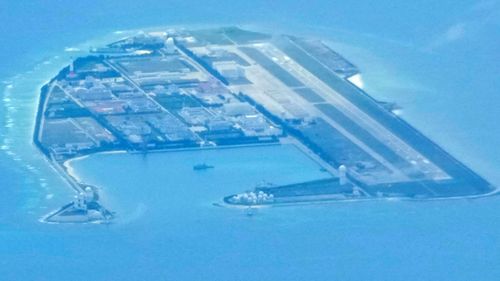 On Friday, the two presidents conducted an hour-long phone conference, during which they discussed a wide variety of issues, including worries over the Ukraine conflict and COVID-19 pandemic solutions.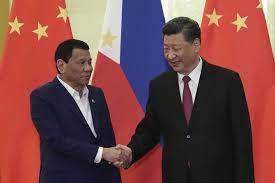 "The leaders stressed the need to exert all efforts to maintain peace, security and stability in the South China Sea by exercising restraint, dissipating tensions and working on a mutually agreeable framework for functional cooperation."  the presidential office said in a statement.
Even when there were disagreements, both parties were dedicated to expanding the area for good dialogue, according to Duterte's administration. Duterte has pursued stronger ties with Beijing since taking office in 2016, putting aside a long-standing territorial dispute over the South China Sea in return for billions of dollars in assistance, loans, and investment guarantees.
The two presidents emphasized the need to continue negotiations and finalize the South China Sea code of conduct. In 2016, an international arbitration judgement in The Hague rejected China's broad claims over the waterway, through which around $3 trillion in ship-borne trade flows each year.
Manila submitted the matter to the tribunal.
The Philippines lodged a diplomatic complaint in March after a Chinese Coast Guard vessel engaged in "close distance maneuvering," which increased the potential of collision in the disputed waterway.
According to the presidential administration, Duterte and Xi repeated appeals for a peaceful settlement of the situation in Ukraine via discussion and agreed to work together to combat the effects of climate change.