James Daniel Correa's alleged viral post regarding Nestle Chuckie with a strange look and Raffy Tulfo in Action responded to the complainant.
It is clear from the package that its expiration is still in October 2021. The other three that James bought at the same time. According to him, Nestle Chuckie "PANIS" when his son smells it.
Nestle explained that the drink may have had a small hole in the reason for it to be contaminated.
Nestle 'would have been looking for the other Chuckies from the store that sold them but they throw them.
Nestle will continue to investigate this so that it will not happen again.
Watch the full video below: (Courtesy video by Raffy Tulfo in Action)
Raffy Tulfo reminded again that in case Nestle issues a statement in this regard, he hopes it will be in Tagalog so that the Filipinos can understand it better.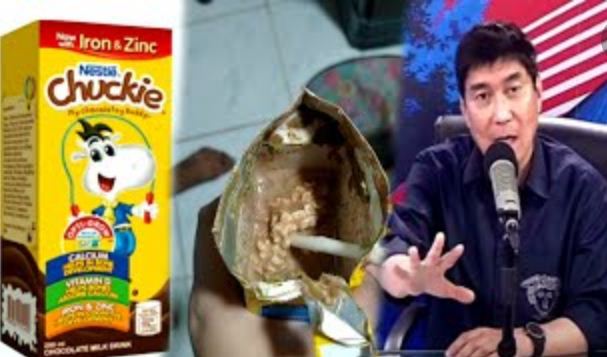 .