Tyler Herro ERUPTS for an #NBAPlayoffs career-high 37 PTS (17 in 4Q) to put the Miami HEAT up 3-1! They can advance to the NBA Finals with a win Friday at 8:30pm/et on ESPN.
But some Netizens notice, "I believe that there is a serious issue going on with the NBA officiating. It just seems like every team besides the Celtics gets away with so many calls."
NBA'S New Season,Visible to Begin in 2021
Watch the official video by NBA:
Jimmy Butler: 24 PTS, 9 REB
Bam Adebayo: 20 PTS, 12 REB
Jayson Tatum: 28 PTS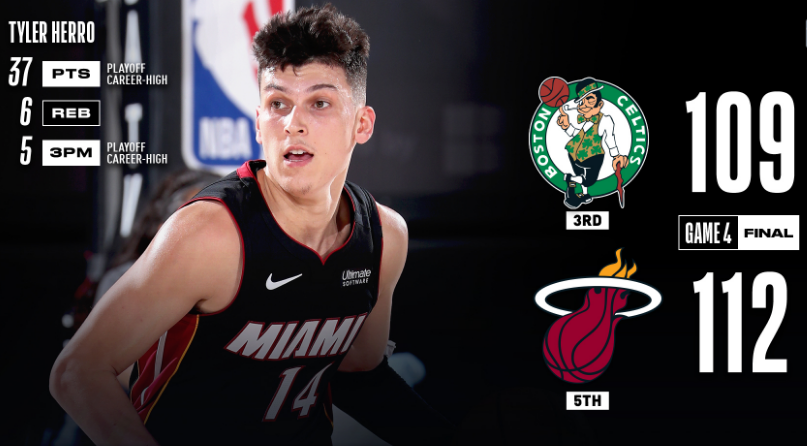 Tyler Herro is the youngest player in NBA History to score 30 points off the bench of a playoff game.
Tyler Herro's 37 points broke Dwyane Wade's Miami Heat rookie record (27) for points in an #NBAPlayoffs game.
Jimmy Butler deflects the credit Tyler Herro has given him for being where he is today. 'He did this. No one else'