Rep. Alan Peter Cayetano noted that he cannot give assurance in favor to Marinduque Rep. Lord Allan Velasco to be elected as house speaker after him.
In this short video clip, Cayetano made a clear statement saying "Hindi siya mananalo, or if I step aside, mananalo siya after one week maku-coup d'etat sya," he said.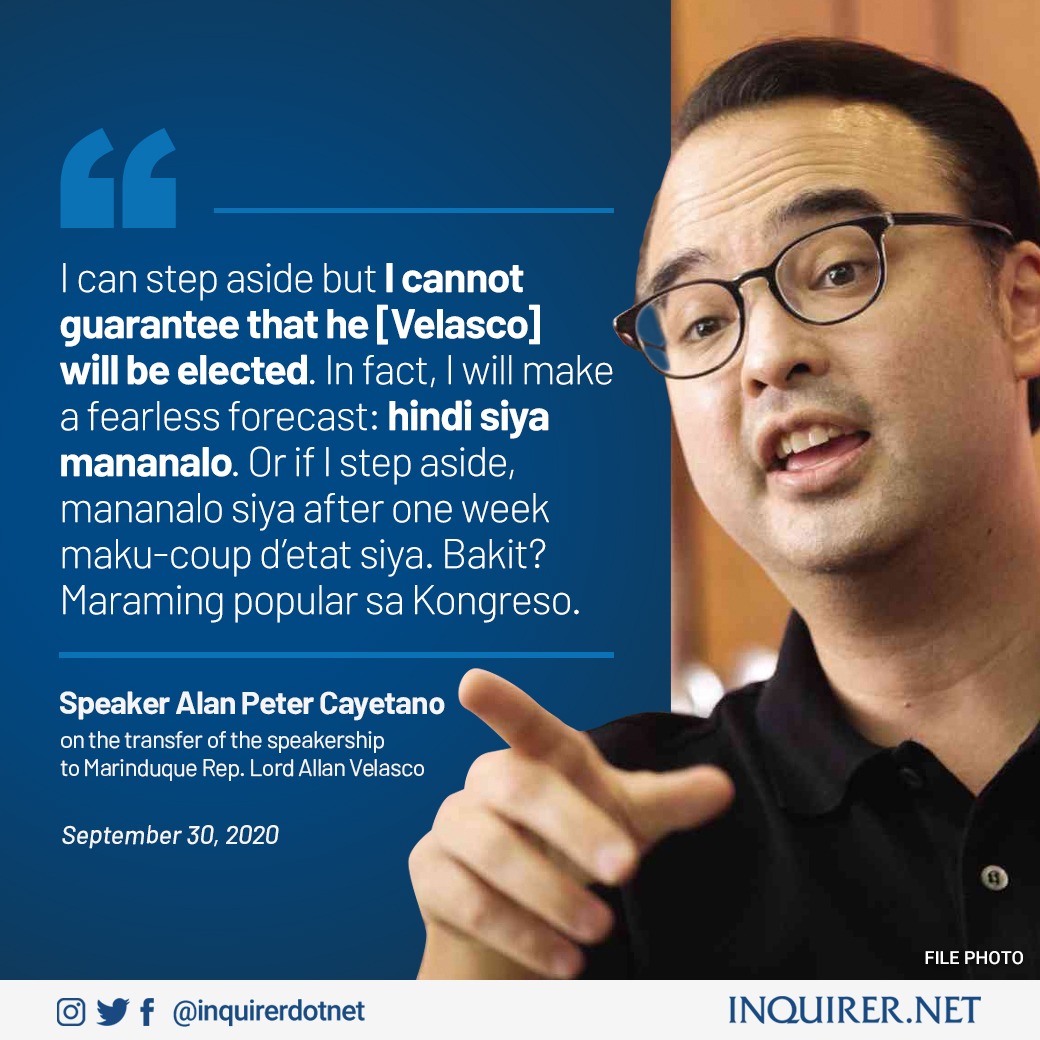 Recently, the 49-year-old politician offers his resignation on October 14 from his post as Speaker of the House.
"I am offering my resignation here and now to you my dear colleagues," he said.
Watch video here: