The "Ang Probensyano" Leading Lady Bela Padilla is making round on social media following after she made a challenging reaction on the post of Senator Bong Revilla to buy face masks worth of Php 124.5 million.
It can be recalled that Senator Bong Revilla was once convicted of plunder case connecting the senator to the Priority Development Assistance Fund (PDAF) or publicly known as Pork Barrel Scam case but the Sandiganbayan acquitted the senator on the ground that Revilla did not steal a single cent from the public funds. Because of the said ground of acquitting the senator, the Sandiganbayan did not order Revilla to return the Php124.5 million, but even if the reason above, it remains a suspicious to the many of the Filipinos about the case.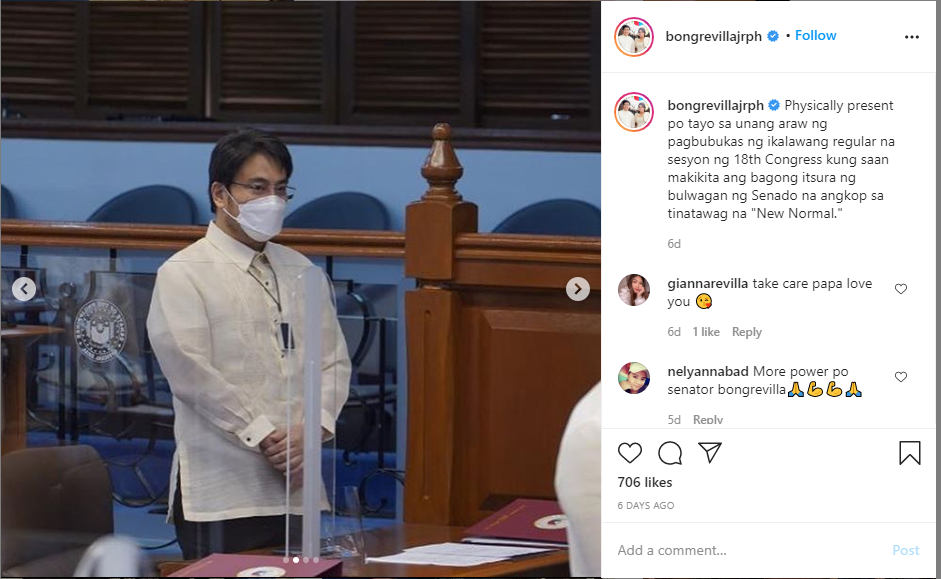 Recently, the online community learns that Senator Bong Revilla urges the Department of Health and Inter-Agency Task Force (IATF) on Sunday to give free face masks and face shields to the people as the senator's concern is to give priority for the safety of the people.
In connection to this, the same issue went viral online after the Kapamilya actress, Bela Padilla expressed her comment following after the post saying that the "124.5M can buy 1,245,000 face masks" which is a shady comment to be heard of the concern person.

The comment of the actress made the netizens interact and express reactions to join to discussion thread over the controversial issue.
Here are the comments of the netizens:
Louder! Medyo makapal din kasi ang mukha… (walang connect pero…) louder!!!

Paki balik muna yung pinapabalik sayo Bong. Di ba Bela!?

124.5M is the same amount of money he stole from the government. how cool is that.

haha oligarchs daw gustong sugpuin pero mga politicians na convicted magnanakaw pinakawalan! haaay i hate politics!
You can also join on the discussion by sharing your opinion on the comment section below.