GMA News talks to DOLE Sec. Silvestre Bello III about leave credits and work-from-home arrangements based. Many people are now panic due to COVID19, if you have ever experience cough, sore throat and being complicated for more days, it is better to see a medical doctor.
Must read this important information gather by GMA News: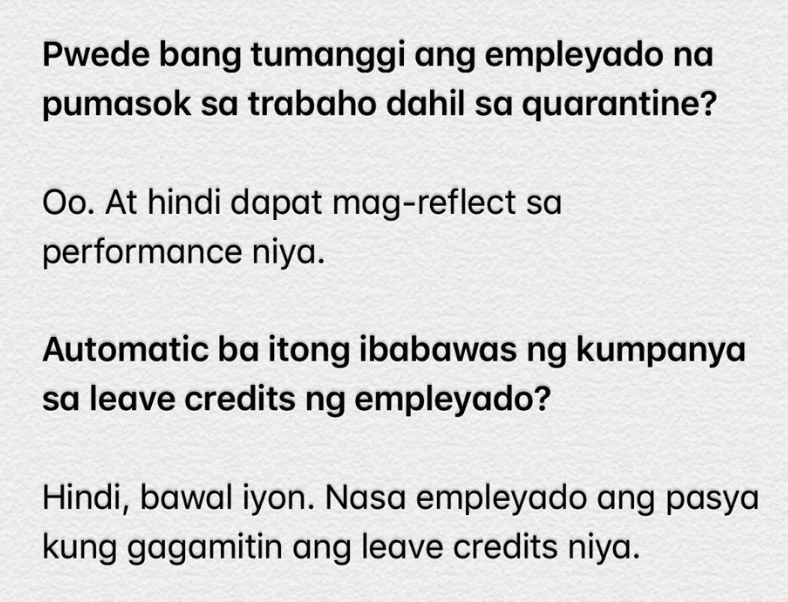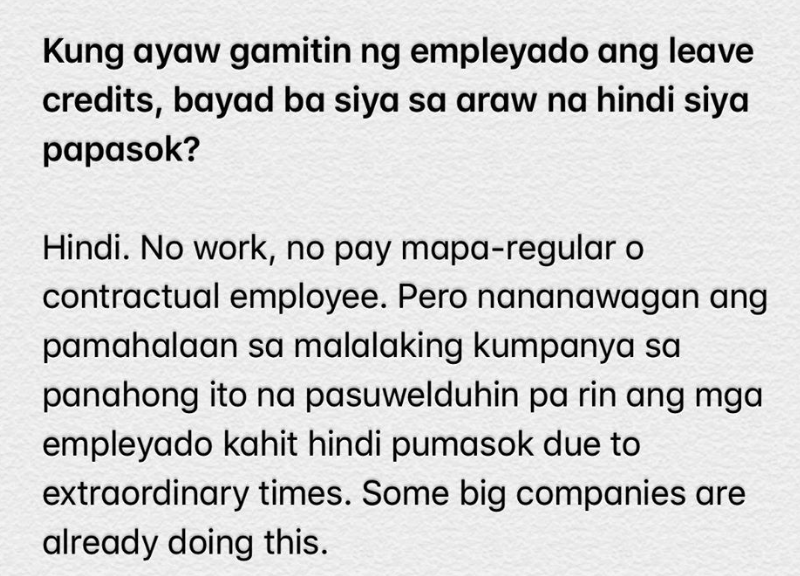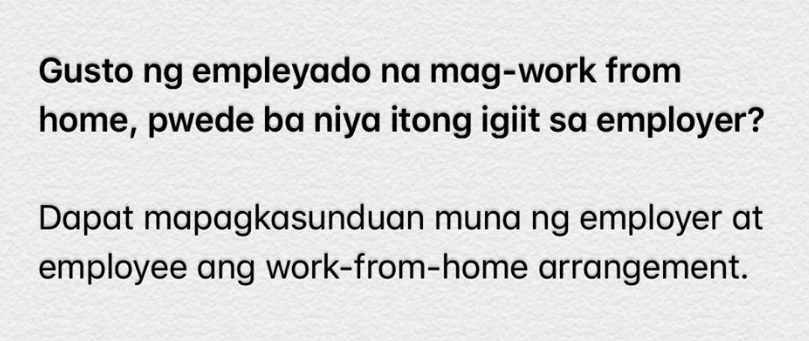 Attracttour.com team has tips/precaution measures to reduce/prevent Covid-19 transmissions and infections. Clean your hands often, Avoid close contact, Avoid touching your eyes, nose mouth, Clean & disinfect frequently touched surfaces daily, Wear a facemask if you are sick, Maintain at least 1 meter (3 feet) distance between yourself and anyone who is coughing or sneezing, Regularly and thoroughly clean your hands with an alcohol-based hand rub or wash them with soap
DOH recorded (March 19, 2020) a total of 202 cases have been reported nationwide with COVID-19, 17 dead and 7 having recovered the disease according to the Department of Health.
(Source GMA NEWS)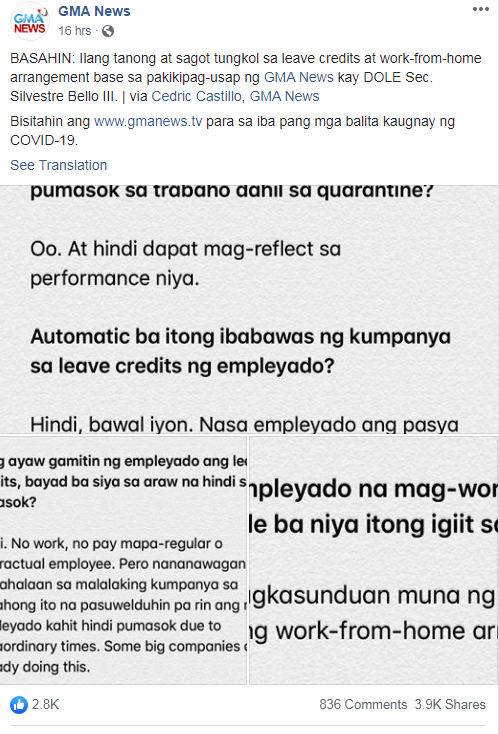 Share your thoughts and comment in the discussion box below.