Senator Miguel Migs Zubiri recently announced that he is positive of COVID19.
In his statement in the social media he stressed that he initiated and take the test for COVID19 and later received a call from DOH Sec. Duque and revealed he is positive of the virus.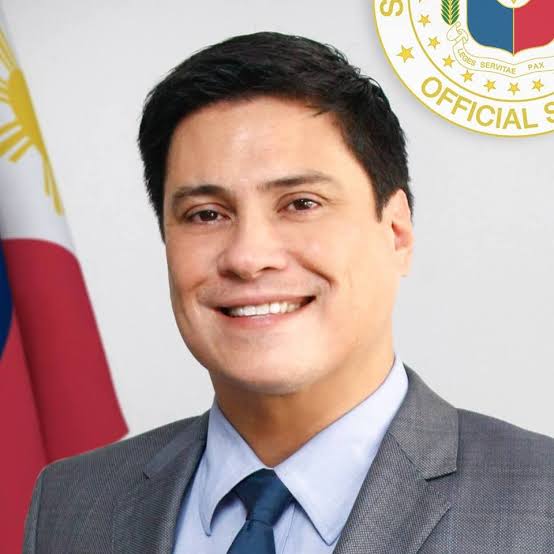 At first the Senator cannot believe about the result and his hearth really sanked.
His statement goes this way:
To my dear fellow Filipinos, my Kababayans. It is with sadness that i announce that I am positive for Covid 19. I had a test taken last Friday while on self quarantine and this afternoon i received a call from Sec. Duque on my condition. My heart sank with what he had said but Im uplifted with the fact that i am asymptomatic and have no fever or cough nor am i weak or have any headaches. My decision to self quarantine last Wednesday evening after session was the best decision i made and could have protected my Family from contamination. As one of those very early on in the Senate who espoused and advocated for stronger Government response on controlling Covid 19, i was very careful in my dealings with people at work in the Senate. I practiced social distancing as well as a no handshake policy but yet i got contaminated. How, i do not know. This just goes to show how easily this virus is spread and therefore it is best for everyone to stay home and stay clean. As for me i will stay locked in isolation for 10 more days until i get checked once again with hopefully a negative result. I hope my coming out will show how dangerously infectious this virus is. Sa aking mga Kababayans, makinig po tayo sa mga babala nang Gobyerno at wag na po kayo lumabas sa inyong mga tahanan. God bless us all
Sen. Zubiri revealed that he is asymtomatic no fever, cough or any signs that he is ill but still the virus penetrates his body, he also praticed social distancing and no handshake policy and sadly he is positive of COVID19 despite of efforts he do to stay away from the virus.
This proves that this virus is so lethal and can spread like you can never imagine, for those who are not infected it is better to act now or regret it in the near future.
Please maintain a good handwashing habit do not go to crowded places it is better to stay at home, self quarantine your body not for your sake but for the welfare or your loveones and people that is important sorrounding you.
As an update Metro Manila is still on lockdown and hoping that the Philippines can survive this pandemic with the help and mercy of GOD.
President Duterte calls for full support and cooperation of the people to follow the government mandate and any policy to avoid any problem and to control the spread of the disease.