Mary Cruz, the reporter of Raffy Tulfo states that she already got the medical results of Rhea Tubia and AngelinaTubia. it says that the mother and her child's eyes were swollen because it was being pointed by an arnis. They said that they would undergo an x-ray on Rhea's head because she said she has often headaches. Also, her ribs and arms were broken and even her private area was hurt and that considered as Physical Abuse.
Raffy Tulfo cries after hearing the medical results of Rhea. While the complainee denies the complaints on her. Still, Raffy Tulfo tells her that she will be rot in jail.
Selma Trifona's nephew comes out as a witness to her aunt's cruelty. He said that her aunt was even telling her to hurt the maids. Angelo Pebida tells the truth about her, but the suspect keeps on insisting that she never hurt them.
Raffy Tulfo was speechless and tell her; " demonyo ka, pag ikaw pumunta nang impyerno tatakas si santanas dahil magtatake-over ka."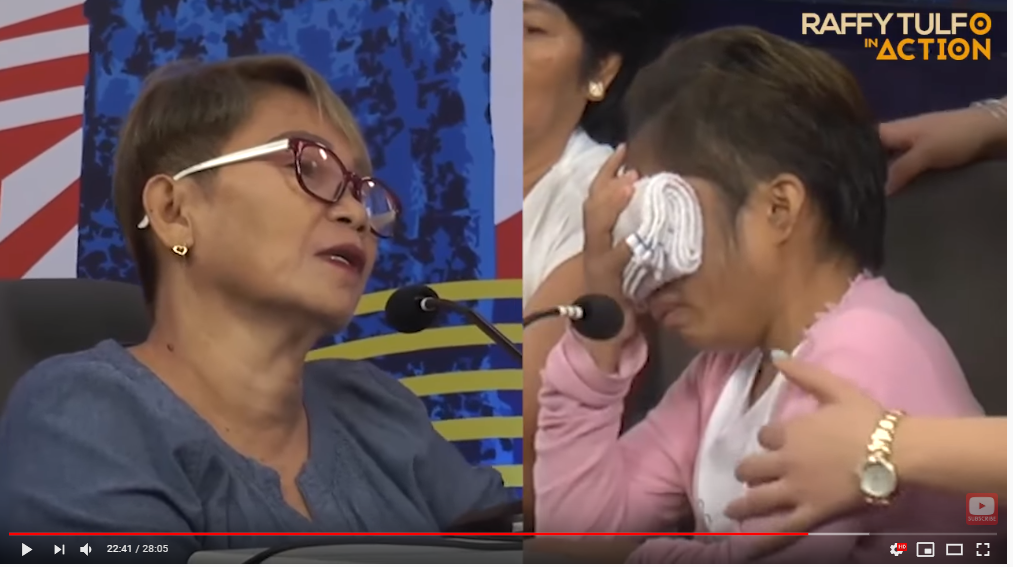 Rhea was so devastated and scared because of what happened to her. while the suspect was so cool. Many netizens notice that and tell her that "you believe in your lies." Idol Raffy was determined to continue the case against her.
If you were Rhea and Angelina, will you accept the forgiveness of Selma and forget about everything and let her be free?
What the video here:
What can you say about this? Share your thoughts and reactions on the discussion box below.