Driver's license of former beauty queen Maria Isabel Lopez has been revoked.
This is due to her traffic violation last ASEAN (Association of South East Asian Nations) Summit that was held in Philippines.
This Monday, November 27, 2017, according to Land Transportation Office (LTO) that effective immediately the decision of the agency is to revoke the driver's license of the former beauty queen.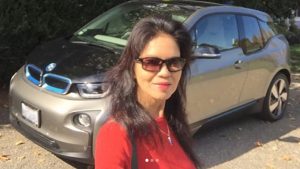 According to report, "She will not be allowed to re-apply a new driver's license for two years."
Lopez was charged at the amount of ₱ 8000 because of her traffic violation for not following the traffic signs, reckless driving and by violating the anti-distracted driving act.
Last November 11, Lopez posted on Facebook of her removing the traffic cones and entering  ASEAN Lane reserved for the head of states and ASEAN Candidates.
Lopez was proud of her acts in social media.