The Professional Regulation Commission (PRC) announces that 6,075 out of 12,447 passed the Civil Engineer Licensure Examination given by the Board of Civil Engineering.
Professional Regulatory Board of Civil Engineering administered the licensure examination in the cities of Manila, Baguio, Cagayan de Oro, Cebu, Davao, Iloilo, Legazpi, Lucena, Tacloban and Zamboanga, held last November 11 & 12, 2017.
The members of the Board of Civil Engineering who gave the licensure examination was composed by Engr. Praxedes P. Bernardo, Chairman; Engr. Pericles P. Dakay and Engr. Romeo A. Estañero, Members.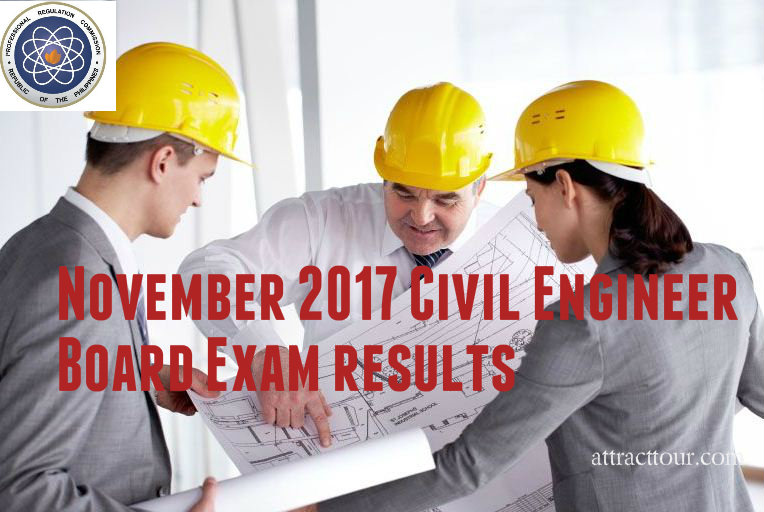 Results OUT
Alphabetical Order below:
Examination Coverage:
Mathematics, Surveying and Transportation Engineering (35%), Hydraulics and Geotechnical Engineering (30%), Structural Enginnering and COnstruction (35%).
Estimated official date of releasing the results will be on 3 working days after the last day of examination.
Share your thoughts and comment in discussion box below!