Live @ Lourdes Holy Grotto- France
Catholic devoted followers of Mama Mary are flocking to visit the Lourdes Holy Grotto in France. Most of devotes are praying to Mama Mary and made mention their request for good health, success and prosperity. They believed that heavenly blessings will come by faith to Lourdes Holy Grotto of what kind of prayer request will be granted as long as one must believed in their heart what someone is prayer will be done according to her faith.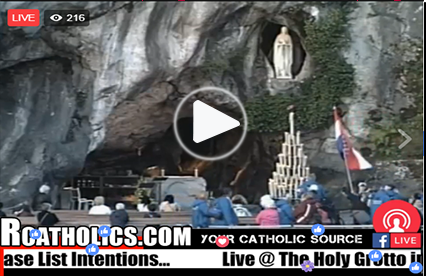 https://www.facebook.com/mylovingmothermary/videos/1436561896436398/
Mass is being conducted as regular observance so that followers may come and fulfill their vows.