One of shocking moments inside the PBB house last Sunday's episode of PBB Lucky Season 7 Teen Edition, when Kisses and Yong was scared into zombies, October 23, 2016. The reaction of two housemates are so hilarious, they know that the zombies are real but in reality it just a costume. The remaining PBB Teen housemates has a task to face the zombies inside the famous yellow house (PBB) in the country.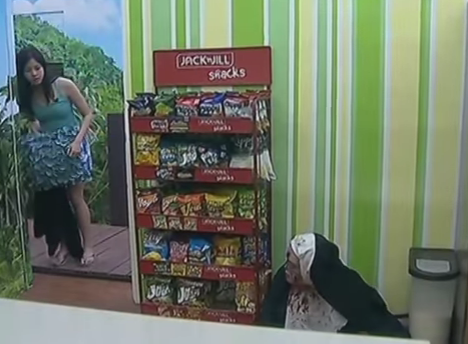 Watch the video below: (Courtesy video: Bahay ni Kuya)
https://www.youtube.com/watch?v=aAAXayH6FFA
In more than 6 minutes of video, Yong was so scared while Kisses notice that the zombies are not real. The remaining housemate are inside the room and notice that the zombies are not dead living people. Yong and Kisses Freak out when encounter the zombies.
Big Brother announce that the zombie encounter is part of their upcoming weekly task. For more updates, please follow us on Twitter and by linking us on Facebook.