Top Trending topic online! Ody Sto. Domingo, 31-year-old a close-up magician from Sta. Mesa, Manila plays trick on the Pilipinas Got Talent (season 5) judge Angel Locsin during the episode on Saturday, February 20, 2016. He receive a four (4) Yeses from the judges of "Pilipinas Got Talent" season 5.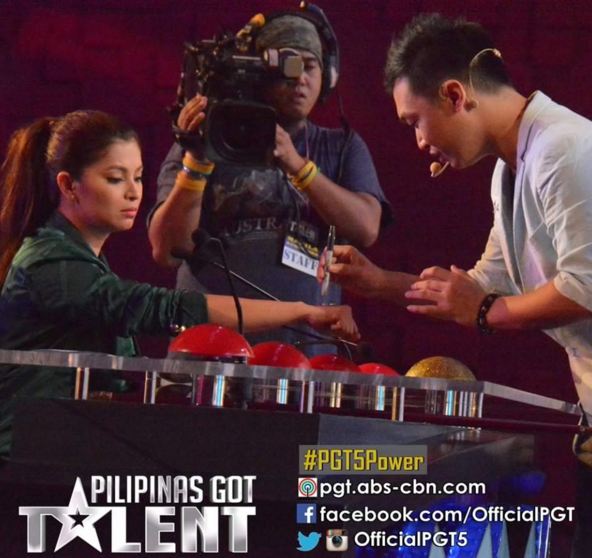 Related Articles:
Video: Odette Cagandahan – Speed Painter Wow Viewers and Judges on PGT Season 5
Video: Dona Aguire Gets a Standing Ovation from the Judges by Singing "If I Sing You a Love Song" on PGT Season 5
Video: D' Gemini – Female Hip-hop Dance Duo Performs Michael Jackson's "Smooth Criminal" on PGT Season 5
Video: Queen Beats – Female Beatbox Duo Impress Robin Padilla on PGT Season 5
Judges Comments below;
Angel Locsin: "Kanina pa kita hinuhuli pero di kita mahuli. Sobrang impressive."
Robin Padilla: "Ikaw ba'y may agimat? Parang master of deception. Galing mo 'tol."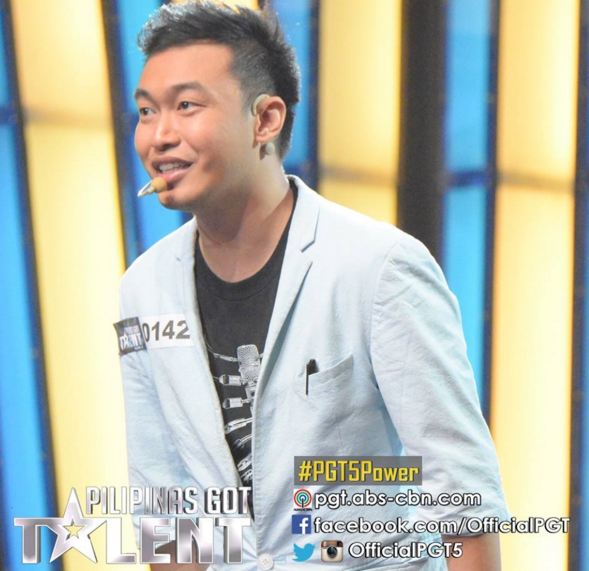 Vice Ganda: "Ayaw kita ka tong-its."
Freddie Garcia: "You're amazing. Bilib ako sa ginawa mo."
Watch! Ody Sto. Domingo – Close-up Magician (video courtesy of ABS-CBN);
Padilla was the first judge to use the golden buzzer, pressing it for acrobatic duo, Power Duo. Locsin was the next to press for flair bartending couple Liquid Concepts. Vice Ganda and Mr. Freddie M. Garcia are not yet using their Golden Buzzer.
For more updates, please  follow us on Twitter and by linking us on Facebook.