Congratulations! For the examinees who have passed in September 2015 Teachers (LET) Board Exam within few working days after the last day of examination. Aside from the list of passers, Top 10 passers, and Top Performing & Top Performance of Schools will be posted here once available online. We will posted here the alphabetical list of passers for Secondary Level.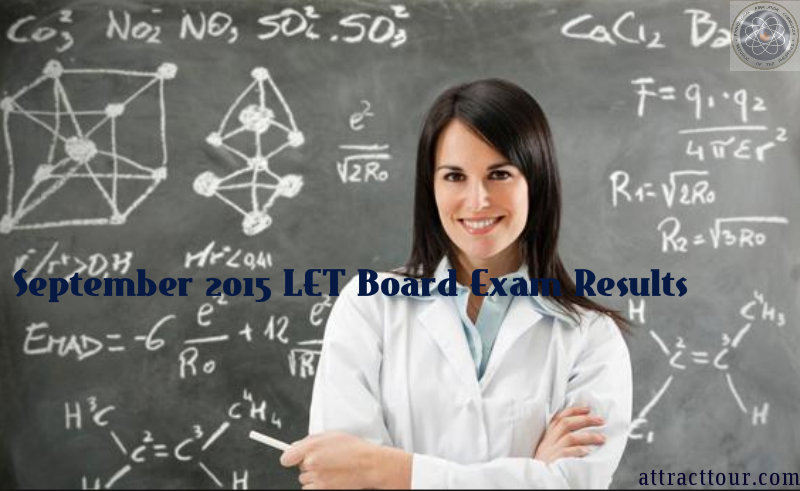 (Secondary Level) "Surname K"
17511 KABIGTING, KRISTINE LYN YABUT
17512 KABIGTING, RODELLA TIATCO
17513 KABILING, JOMARK RUEDAS
17514 KABUNTALAN, NORSINA GUIAPAL
17515 KADCHAO, JAMAICA SANCHEZ
17516 KADING, MOHIDIN BAKAR
17517 KAGINGIN, JOSEPHINE ALMENIANA
17518 KAHALILI, LOREAINE CAPONES
17519 KAHIL, BENHARL CAPOTE
17520 KAKISAKO, MARK ANTHONY FLORES
17521 KALANGANAN, BAINOT KAMSA
17522 KALINISAN, RALPH GEORGE ALBALADEJO
17523 KALMAY, MARJAINA MAE MAROHOMBSAR
17524 KAMAD, MICHAEL JAUOD
17525 KAMELON, ALADIN SUMAMPING
17526 KAMSA, RASUL QUITUAR
17527 KANAKAN, NORHANA SINDATOC
17528 KANAKAN, PRINCESS JELYKA CONSTANTINO
17529 KANDALAYANG, ZAINODIN BALAH
17530 KANINDOT, ANGELICA MORROK
17531 KANITENG, LIZA LAGUARDIA
17532 KANSI, MOHALADIN SULAIMAN
17533 KAPALUNGAN, JULIUS OLIVA
17534 KARON, MARILAG BARSAKEN
17535 KASAN, NORAYSA BAGANIAN
17536 KASILAG, CASILYN ENCOMIENDA
17537 KASILAG, PAOLO AUGUSTO VILLAVICENCIO
17538 KASILAG, RENAN MAGMANLAC
17539 KATIGBAK, ELAINE REYES
17540 KATIGBAK, JONNALYN MARQUEZ
17541 KATIGBAK, RUBILYN CABATINGAN
17542 KATIPUNAN, MARIE CRIS GUAYAN
17543 KEDIAN, SOLOMON ANDRES
17544 KEEG, LORELYN PALADA
17545 KET-ENG, RIZA OPLAS
17546 KHALID, BAI SAUDIA GALMAK
17547 KHALIL, NOHA TAROSAN
17548 KHAN, FAIZA ASIL
17549 KHARIL, ERIKA MAE MONI
17550 KHUMICHU, CHARLOT DAYAO
Roll of Successful Examinees in the
L.E.T. – SECONDARY – All Regions
Held on SEPTEMBER 27, 2015
Released on NOVEMBER 30, 2015 Page:353 of 682
Seq. No. N a m e
17551 KIAY, GLENN BASOC
17552 KIKUKAWA, ELMA ORPIO
17553 KILARIO, JONNA CADAVOS
17554 KILAT, IVY CHERENCE
17555 KILAT, IVY MARIE ARELLANO
17556 KILAT, RONNEL VICTOR BELHOT
17557 KILNIT, ARIANNIE JOY ABAO
17558 KIMAYONG, JANETTE DULNUAN
17559 KIMMAYONG, MAEY CANITE
17560 KIMMAYONG, MARVIN TAKINAN
17561 KINDAO, ELVIRA BINAY-AN
17562 KINDIPAN, ROY DINAMLING
17563 KING, SORONA ALMASIN
17564 KINKITO, DIANAH CRIS KITAY
17565 KINUMPAS, RAYLEN AMPATUA
17566 KIONISALA, MARJORIE MANARPAAC
17567 KIRENG, RAMEL ALUDOS
17568 KITCHE, KATRINA JULIAE NAMOC
17569 KITONGAN, MARISA MAYANGGAO
17570 KIUNISALA, EDWARD MANSERAS
17571 KO, GLADYS CORONADO
17572 KOCH, JORIEL PARIS
17573 KONG, HAZEL-ANN LUTZ
17574 KOTANI, ESTRELLA TALINGTING
17575 KUDANDING, ESTEPHANIE HAM
17576 KUENGAN, BRINDLE LEE OBIDOZA
17577 KUIZON, RIZA CERVANTES
17578 KUNGAN, JEANY MACALDE
17579 KWAN, SHARMINE ENOJO
17580 KWEK, FERVI BACULPO
——Nothing Follows—–
Back to Main Page….
The test covered the major areas of GE (English, Filipino, Mathematics, Science and Social Sciences subjects), PE (teaching profession, social dimensions of education, principles of teaching, education technology, curriculum development, facilitating learning, child and adolescent development, assessment of student learning, developmental reading, field study and practice teaching). The 10 specializations for Secondary Teacher with exam coverage depends on the chosen course: English, Filipino, Biological Sciences, Physical Sciences, Mathematics, Social Studies or Social Sciences, Values Education, MAPEH, Agriculture and Fishery Arts and TLE (Technology and Livelihood Education.
In preview the last March 29, 2015, PRC releases a total of 12,103 elementary teachers out of 44,144 examinees (27.42%) and 17,904 secondary teachers out of 56,596 examinees (31.63%) successfully passed the Licensure Examination for Teachers (L.E.T.) given last March 29, 2015 in Singapore and 17 testing centers all over the Philippines. It is further announced that of the 12,103 elementary teacher passers, 5,607 are first timers and 6,496 are repeaters. For the secondary teachers, 11,770 passers are first timers and 6,134 are repeaters.
For more updates, please follow us on Twitter and by linking us on Facebook.