The Philippine National Police (PNP) Entrance Examination conducted by the National Police Commission (NAPOLCOM) last April 2015 will be release in a few working days from the last day of exam. We are now preparing this page for the Alphabetical List of Passers of the April 2015 PNP Entrance Exam.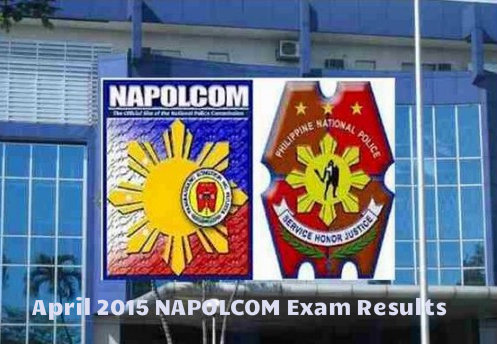 Here's the Alphabetical List of Passers PNP Entrance Exam: Surname I to L
117736, IBAÑEZ, EDDIE JR ENGBINO
127801, IBAY, GERALD MARDIN HIDALGO
097879, IBBA, BENNASRIF JUMLALI
177543, ICABANDI, REYMON SALVADOR
017869, IGLESIAS, JEROME ANTHONY SANGEL
107737, IGNACIO, LOVELY JOY ENCABO
117790, IGNACIO, RONNEL FUASAN
017938, ILA, MARK ANTHONY OLALO
377696, ILAR, ESVIE CATAPANG
138013, INDALOS, BRENNAN CARPIO
127939, INGUITO, EUSA FAYE VALDEVIESO
047668, IÑIGO, RAYMOND DOMINIC ALTAMIRANO
087768, INSON, IAN CARLO GERMINO
117990, ITALIO, FELIX MARK CUARESMA
117609, JACOLINA, JONARD PHIL SUMUGAT
127888, JAENA, ROYDAN PINONGCOS
217550, JALAC, JOHN JAY PIEDRAGOZA
107641, JAMERO, CRISTUTO JR REMENTIZO
117577, JAMERO, MARCO PAULO FORMENTERA
047532, JAMILON, LORELYN BORRE
107665, JAMIS, QUINT TIMBA
157611, JAMOROL, JERSON ABAO
107984, JARAULA, LOIENCE BLESSED JOY MEDEL
107523, JARIOL, PATRICK CANDOG
167907, JAVIER, JENEVIEVE ASUNCION
067801, JAVIER, ORVILLE MARTINEZ
117670, JERA, HOWELL JR. VALENZUELA
168122, JESALVA, PETER PAUL LAROSA
097842, JIKIRI, ARMIJAN NASSAL
127651, JIMENA, JOSEPH DIADIO
027704, JIMENEZ, JAMES LORD ABERGONZADO
048184, JINTALAN, KENNETH WILLIAM BAJAR
147877, JOSE, JOMAR BARNIGO
167548, JOSON, RICHARD MAGRO
127604, JOVERO, CHYRLVIN NEQUINTO
097697, JULAMBRI, NUR-AJID ADIAN
037834, JULAO, JOMYER PICA
267602, JULIAN, ARPHEL JOHN LICAY
137779, JULIAN, RAYMUND RAPOSAS
097736, JULPAWAIE, HADJIRON HAMSAJI
148171, JUMAWAN, FITZGERALD SOMOSO
168525, JUSTO, HAVARD BACAY
137605, KAFUYAO, ALTHEA CHONGYAS
097731, KANAIN, UMARMUKTAR NACORDA
147627, KANDA, NUR-ALEYSSA MATABALAO
127629, KANSI, MULFESHAR ANSA
147703, KARIM, JIALIL RONDA
048195, KATIPUNAN, ELMAN ARCEDERA
138131, KELLY, CARTNER RHYSE PASCUAL
138248, KHITA, KRISTEL FE TONGA-AN
167520, KHO, JOHN FRANCIS DIAZ
137934, KIAL, DENNES IGNACIO
147590, KIRAM, ROWENA LAMPATAN
097785, KLING, KHEN ISNAIN MIGUEL
148025, KULOD, NASHROALDAM PUMTUAN
137586, LABASAN, JOSEPH BARENG
117649, LABIO, LEMUEL NEIL NADELA
107550, LABITA, RHIANE CADUNGOG
117825, LABOR, KRIS SALVALEON
077989, LABRADA, CHARLIE MURALDE
037891, LACANLALE, ANGELOR LUZONG
037518, LACSON, JORDAN OLIVEROS
057571, LACSON, ROMMEL ULTRA
027514, LACUBAN, ALJUN BASMAYOR
107916, LACUBTAN, LEMUEL IAN ARITRANGCO
027979, LACUESTA, ROWEL SABBAN
168193, LADERAS, JESSIE CIMANES
047561, LADIANA, CHARMANE DE GUIA
047855, LADIANA, PRINCESS DYAN DE GUIA
107967, LAGAS, KALVIN CAGAANAN
027849, LAGGUI, ED MAMAUAG
207650, LAGO, CHRISTIAN JAY MELGAR
167750, LAGUD, MACHIR LAGRIMAS
077524, LAGUERDER, LOUREN JAY BALDOZA
147835, LAGUIAB, NORHADIN ALAMADA
147980, LAGUIALAM, BENJAMIN DALIMBANG
098019, LAGUITAO, FER JOHN ASWE
118207, LAGUNA, ANGELICA ESPOLONG
157750, LAGUNDA, MANUEL TALICUG
157638, LAGURA, MICHAEL GRAN
168604, LAKMAN, RANA DARPING
117664, LAMANG, GILBERT MANANG
217545, LAMARCA, CHERRY MAE MAAS
207792, LAMBON, DALE CARNEGIE RICABLANCA
157640, LAMELA, GIL SAJOR
057605, LAMUD, MARCLARE DADO
117518, LANDA, REO LLOYD XXXX
197646, LANESTOSA, JAYSON FORTUNA
147888, LANGGUYUAN, ABDULZATAR KEBAO
137947, LANGTAADON, AVELINA HILYAWAN
027752, LAPPAY, JASMIN CARODAN
157593, LARUPAN, CHARLIE .
207533, LASIC, MARIONE LOURDES BERON
177643, LASPIÑAS, MARLON DAGOMBOY
117551, LASTA, KIMBERLY SWAIN
117785, LASTIMOSA, FERLIE SA-AGUNDO
088186, LASTRA, NAZARENO GULA
147509, LATIP, MUSTATER TAMBAWANG
167771, LAUREL, JERVY ANTIQUERA
157845, LAURENCIO, RONEL ESPERADA
137912, LAWINGAN, JAMES AKIATE
107875, LAYASAN, ARTH JESHUA MONTEBON
117546, LAYDA, JUNIPER MIÑOZA
167740, LAYUGAN, SHEILA MAE SORIANO
088208, LAZARRA, CICERO ROY OSIAS
018186, LAZO, JAN MICHAEL SABANGAN
137551, LAZO, ROBERT ORINE
137987, LE-IS, JOE SIGANG
018031, LEAL, GERALD RODRIGUEZ
217538, LEAL, RENZ RUSSEL LOGATOC
018109, LEBANTINO, ALBERT MALONZO
127820, LEBUNA, RODOLFO LEGO
127944, LEORITO, ROMGIE LARROZA
157559, LEROG, DEBRICK HANZEL SALDIVAR
157557, LEYROS, CELWEN LIBAR
138087, LIBAN, NOVIELYN BAGYON
107893, LIBANTE, RALPH ALLEN JIMENEZ
107558, LIBOSADA, NEIL ANGELOU KLIT
047538, LICANDA, MARNEL CALIDGUID
138277, LICPAEN, SLY LADIONG
107937, LIGAN, RONNEL-RYAN RAGANAS
037558, LIGERALDE, JUNEAU AL LACSON
118149, LIM, JADE CAMPOREDONDO
117752, LIM, JESTONI RELACION
017757, LIM, ROLLY LICTAO
097844, LIMEN, ANN MARGRETTE GADIANI.
087619, LIMPIADA, KARELL MAE PALENCIA
077837, LINAO, ELIEN GABUD
108176, LINDONGAN, GEORGE II BORRES
138184, LINGALING, LESTER VAL SAINGAN
207561, LINGON, JOAN LAURESTA
077565, LISONDRA, NOEL SALOCOT
097511, LLEMIT, FRANCIS RALF DINOPOL
057527, LLONA, JENNYVIE SIONICIO
168284, LLORET, LORENZ ELUTIN
037895, LLORIN, JOSE ALMAR BALTAZAR
377594, LOFRANCO, VIVIAN AVENTAJADO
157717, LOGRONIO, RICHARD ROXAS
138231, LOMIBAO, FRANKLIN MOYANO
137857, LONGAYAN, FINDER PASIWEN
267517, LOPEZ, RAYMART DAVILA
108186, LOPEZ, RODRIGO JR CANGHERILLA
157535, LORENZO, ALJOY BUTRON
058278, LOTIVIO, CHRISTIAN MARTICIO
168106, LOVERIA, RODEL ESTRELLADO
168364, LOY, ELMER JR CAÑEDA
137826, LOY-ODAN, ALFA LOCOTAN
107642, LOZADA, ARIEL PALARCA
157953, LOZADA, JOANNA TEVES
168312, LOZARDO, BRYAN BEDIO
138029, LUACAN, MELBA CARPIO
118184, LUARDO, MICHAEL CARREON
118130, LUAYON, JOMAR TANDOC
167534, LUBONG, HENZEL OLIVER
017732, LUCENA, ALBERT DEL ROSARIO
127982, LUCENA, MARILOU BAUTISTA
167812, LUCES, ALMA EDIZA
058152, LUCES, CHRISTIAN MAGAYANES
107620, LUCHANA, LEVY IPANAG
157774, LUCHAVEZ, LAJARLIE DINOY
108056, LUCMAYAN, ALLEN ABRAGAN
157649, LUISON, CHARLES DARWIN AGUILLON
047805, LUMBRES, MELANI MABAGA
028164, LUNA, ALLAN JAY TUBAN
057658, LUPANGO, JHON MARK ANFEL VILLARAIZ
097648, LUZON, MARIA FE AMOGUIS
Back to Main Page….
According to the NAPOLCOM Vice Chairman and Executive Officer Eduardo U. Escueta said that a total of 13, 334 took the PNP entrance examination while there were a total of 22, 340 took the PNP Promotional Exam which was distributed to the various promotional test categories.
The April 2015 NAPOLCOM Examination covered the qualifying test in a three hours of answering questions on General Information, Verbal Reasoning, Quantitative Reasoning and Logical Reasoning for the PNP Entrance Exam. The Promotional Exam for PNP officers on the other hand include General Information, Police Administration and Operations, and Police Customs and Tradition/Values and Ethical Standards.
Last April 2014 examinations, the results was posted in less than 2 months after the exam. NAPOLCOM Vice Chairman and Executive Officer Eduardo U. Escueta said that a total of 14, 256 took the PNP entrance examination while 21, 101 were distributed to the various promotional test categories.
For more updates, please follow us on Twitter and by linking us on Facebook.