The Professional Regulation Commission (PRC) will announce the complete list of passers for June 2015 Agriculturist Licensure Examination or more popularly known as the Agriculturist Board Exam Results in few working days after the last day of examination. Aside from the list of passers, Top 10 passers (Topnotchers), and Top Performing & Top Performance of Schools will be posted here once available online.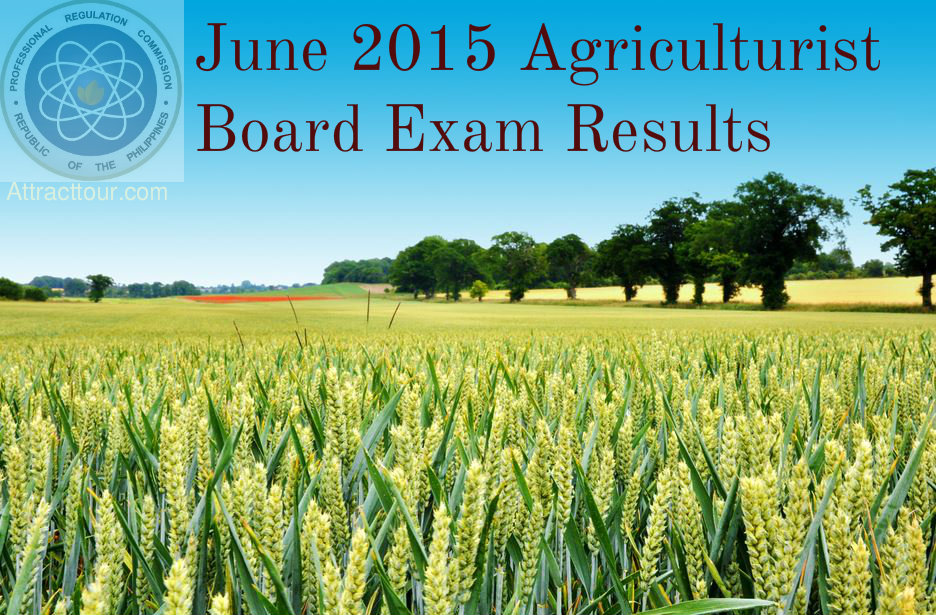 Professional Regulatory Board of Agriculture conducted the licensure examination in a various testing across in the country; in the cities of Manila, Baguio, Cagayan de Oro, Cebu, Davao, Iloilo, Legazpi, Lucena, Tuguegarao and Zamboanga, held last June 2, 3, & 4, 2015.
We provided an Alphabetical List of Passers below;
The members of the Board of Agriculture are Dr. Fortunato A. Battad, Chairman; Dr. Rodolfo M. Ela, Dr. Nora B. Inciong, Inv. Gonzalo O. Catan, Jr. and Mr. Vicente L. Domingo, Members.
Examinees answered the following subjects; Crop Science, Soil Science, Crop Protection, Animal Science, Agricuktural Economics & Marketing, Agricultural Extension & Communication.
In last year's examination, PRC announce a total of 1, 808 out of 5, 022 passed the Agriculturist Licensure Examination last June 2014.
For more updates, please follow us on Twitter and by linking us on Facebook.