The National Police Commission (NAPOLCOM) will announce the official results for April 2015 Philippine National Police (PNP) Entrance and Promotional Examination in a few working days after the last day of examination.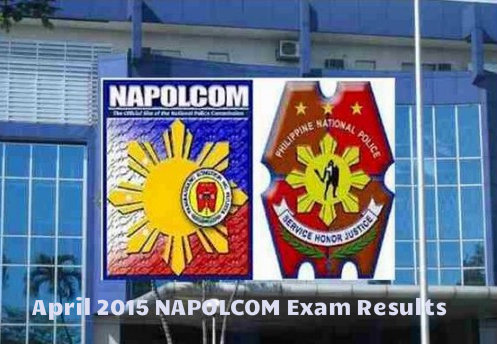 The NAPOLCOM conducted the PNP entrance and promotional examinations on Sunday, April 26, 2015 for a total of 35, 674 examinees in various testing centers across in the country.
Here the Alphabetical List of Passers Below; PNP Entrance April 26, 2015
Back to the Main Page….
During the official announcement, PNP Entrance and Promotional Exam were the NAPOLCOM announced that a total of 2, 052 out of 21, 124 (9.07%) who successfully passed the PNP Promotional Exam while 2, 323 out of 11, 332 (20.50%) passed the PNP Entrance Exam.
The April 2015 NAPOLCOM Examination covered the qualifying test in a three hours of answering questions on General Information, Verbal Reasoning, Quantitative Reasoning and Logical Reasoning for the PNP Entrance Exam. The Promotional Exam for PNP officers on the other hand include General Information, Police Administration and Operations, and Police Customs and Tradition/Values and Ethical Standards.
For more updates, please follow us on Twitter and by linking us on Facebook.